Today, we're continuing our series of showcasing projects before and after completion!  We think it's important for future clients to understand how big a transformation your outside space can through you with a new landscape design and what it may look like in the process.  With keeping that in mind take a look below to see the latest transformation!
There were a lot of different aspects to this yard including adding a pool with a water slide, a covered patio and bar area, and some big impact landscaping pieces.  In addition to the new additions to be added there was an already existing deck and a pretty large sized yard to work with.
Below you can see what the existing yard and deck looked like before Sal's Nursery started to do any type of construction or work.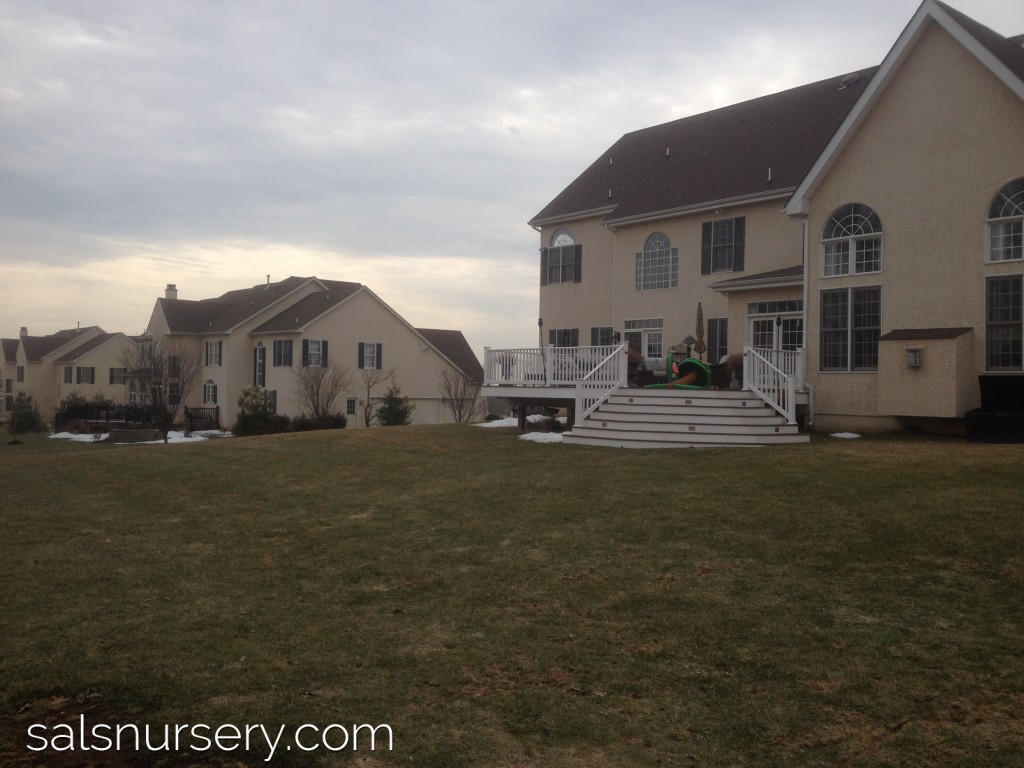 Before we started construction we laid the basic plan in the yard to help highlight where a lot of the construction would take place.  You can see the highlighted lines on the grass showing where the future pool and surrounding areas would be going!
Once we had the plan laid out it was time to start construction!  Here's the the future site of the new water slide and pool, followed by the new fire pit and surrounding patio.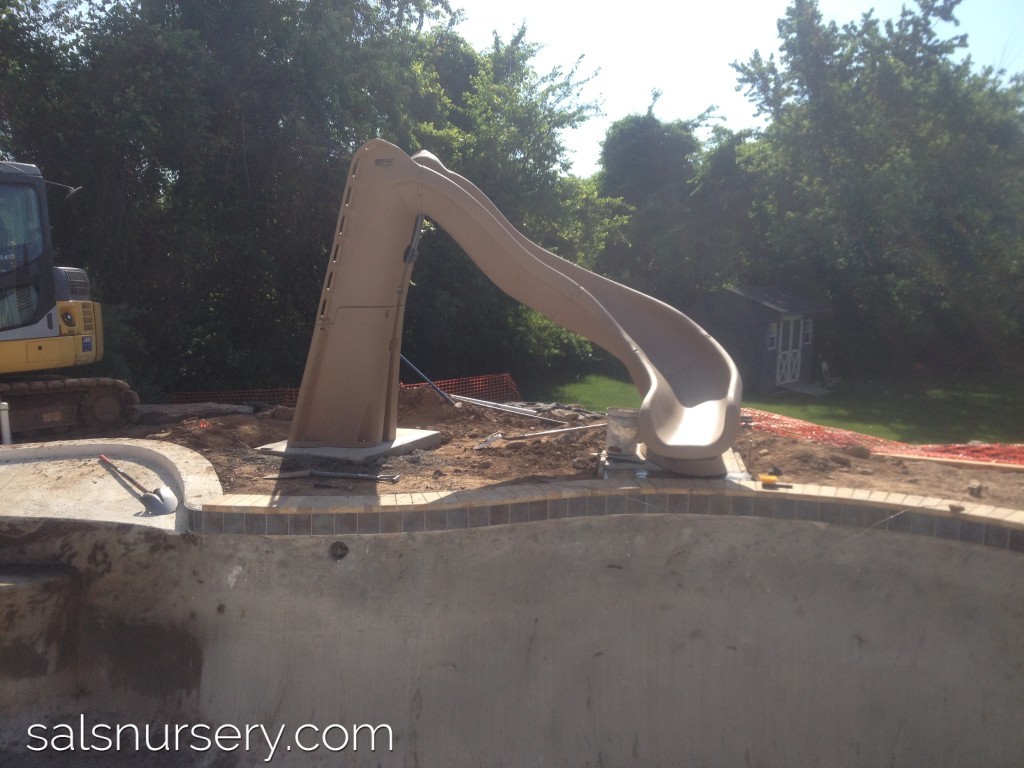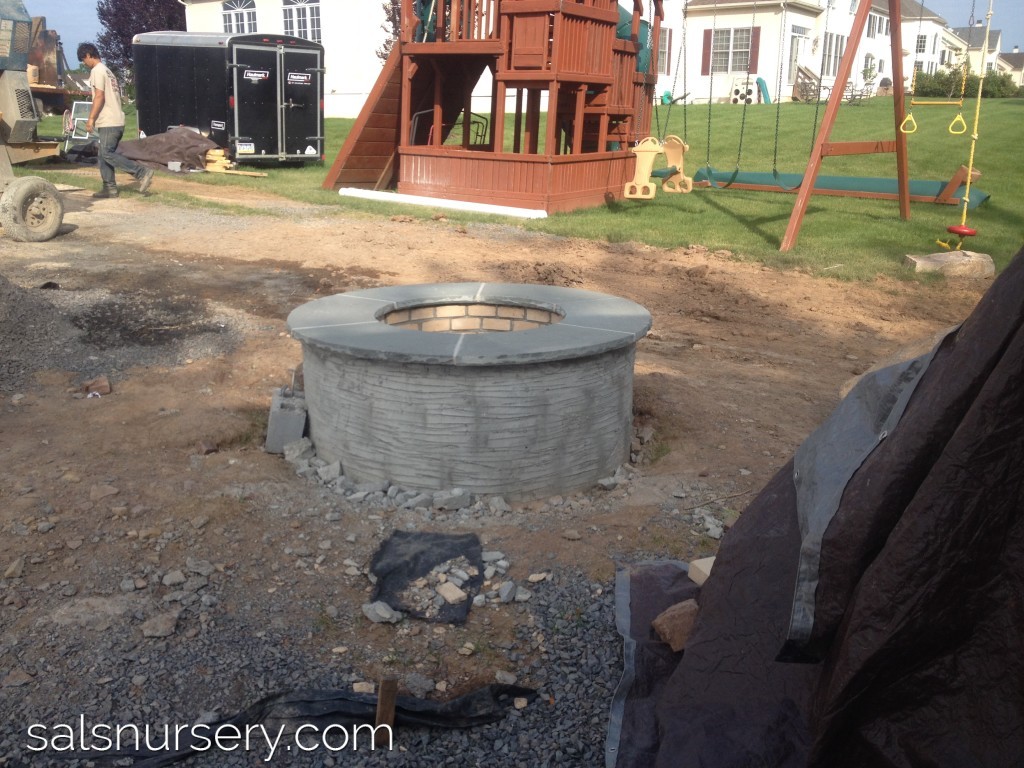 Although construction can take time and patience it always pays off in the end when our customers finally get to see their new outside space and start enjoying it with friends and family.  Here you can see the final outcome of the water slide and the fire pit.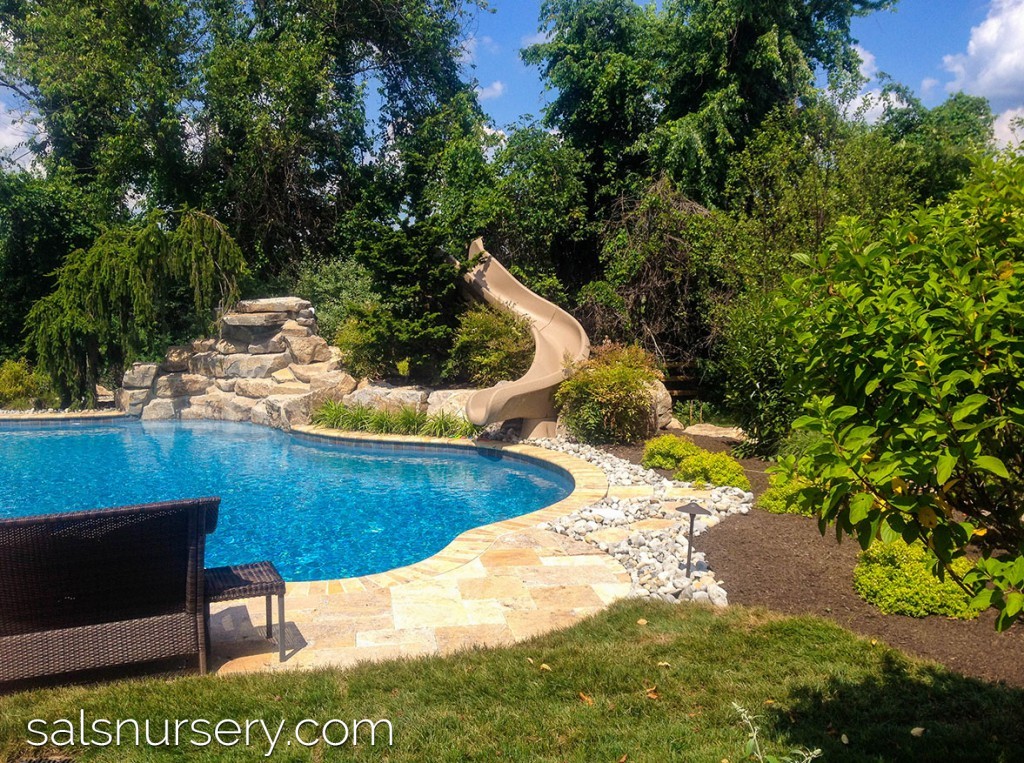 And here's a few more bonus pictures showing off the rest of the overall project!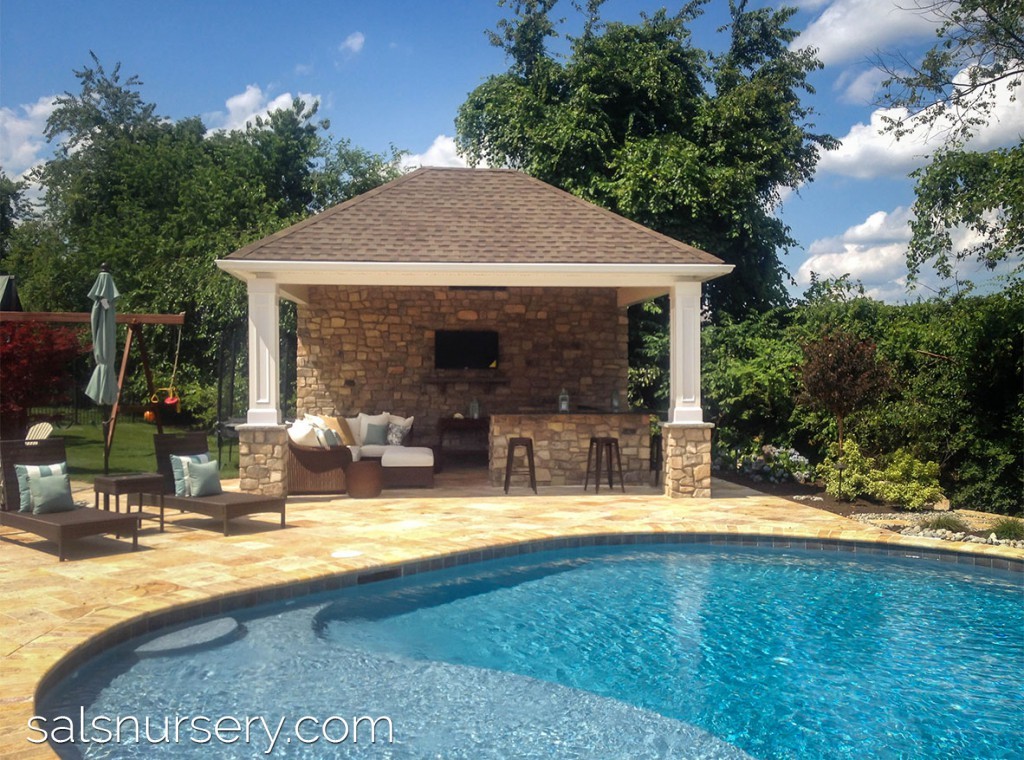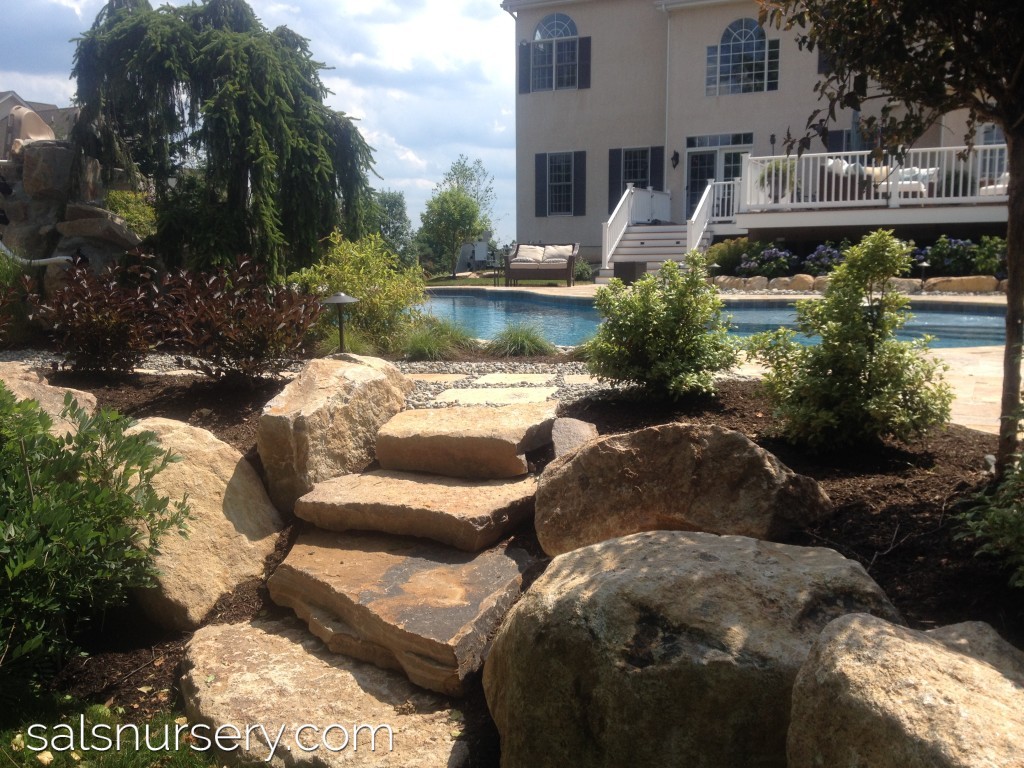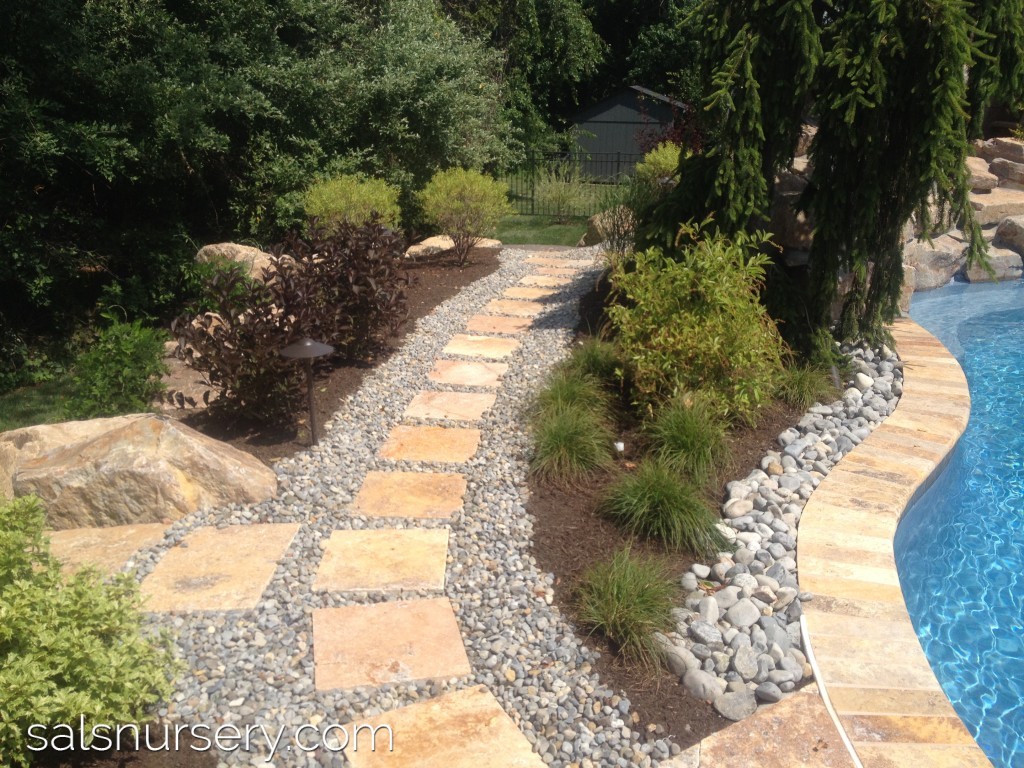 Make sure you check out our previous Before and After posts if you missed them! You can find them here: Project 1, Project 2, Philly Design Home 2014, and head on over to "Our Process" page to learn a bit more about what goes into our projects!
---
Looking for more inspiration? Subscribe to our Newsletter!