Who doesn't love a pool?
Our clients came to us looking for an epic swimming pool where the family could cool off together! A waterslide, basketball hoop, hot tub, and natural stonework make this project truly one-of-a-kind!
Check out these images to see how this project was conceived from start to finish!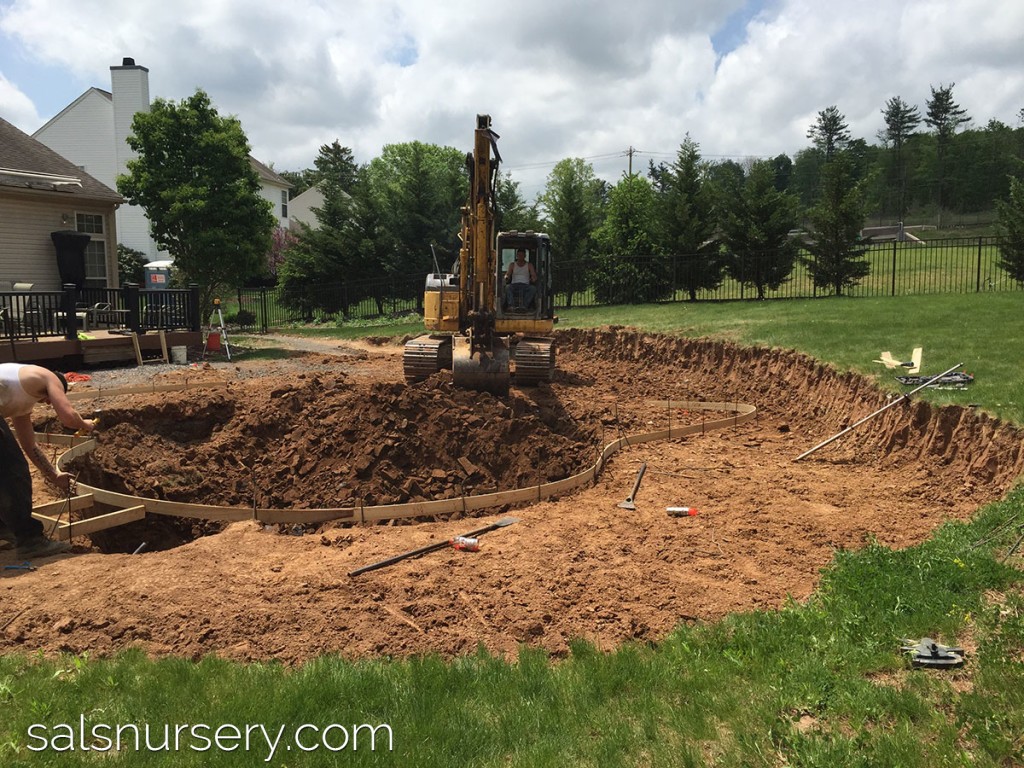 The perimeter of the pool is measured and framed with wood and rebar. Then the excavator gets to work doing what it does best!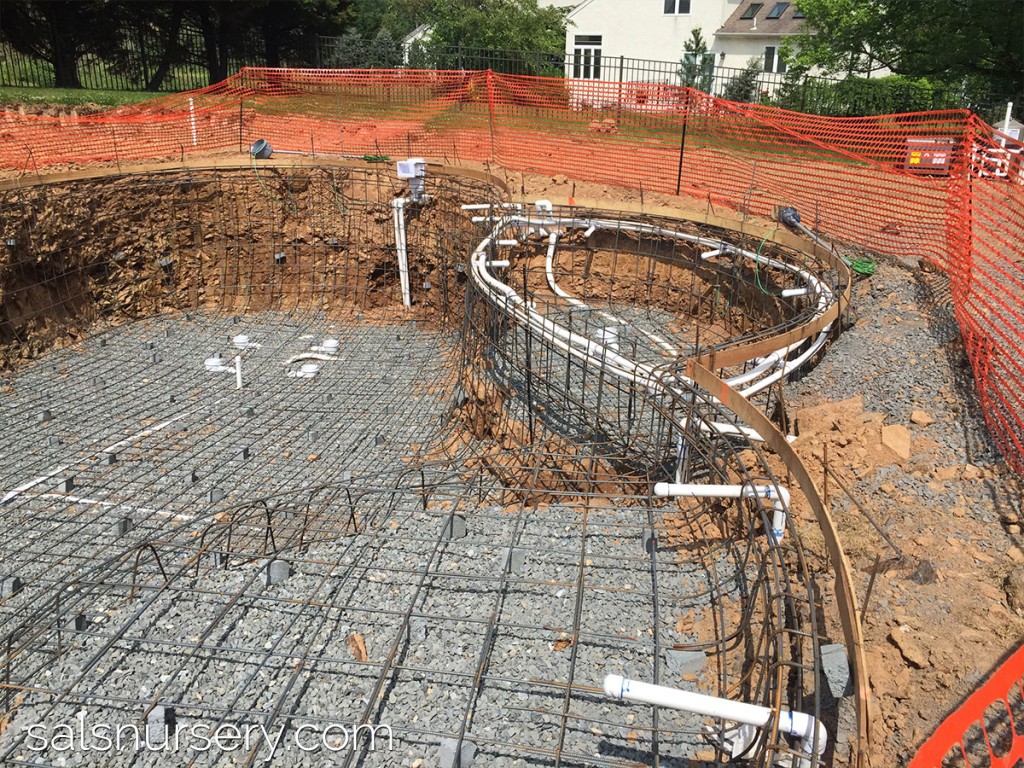 Rebar is used to frame out the pool and plumbing and electrical components are put in place.

Here's a view of the pool from the deck; it's been shaped using concrete. Also, large stones have been brought in and meticulously arranged to create a stunning natural feature.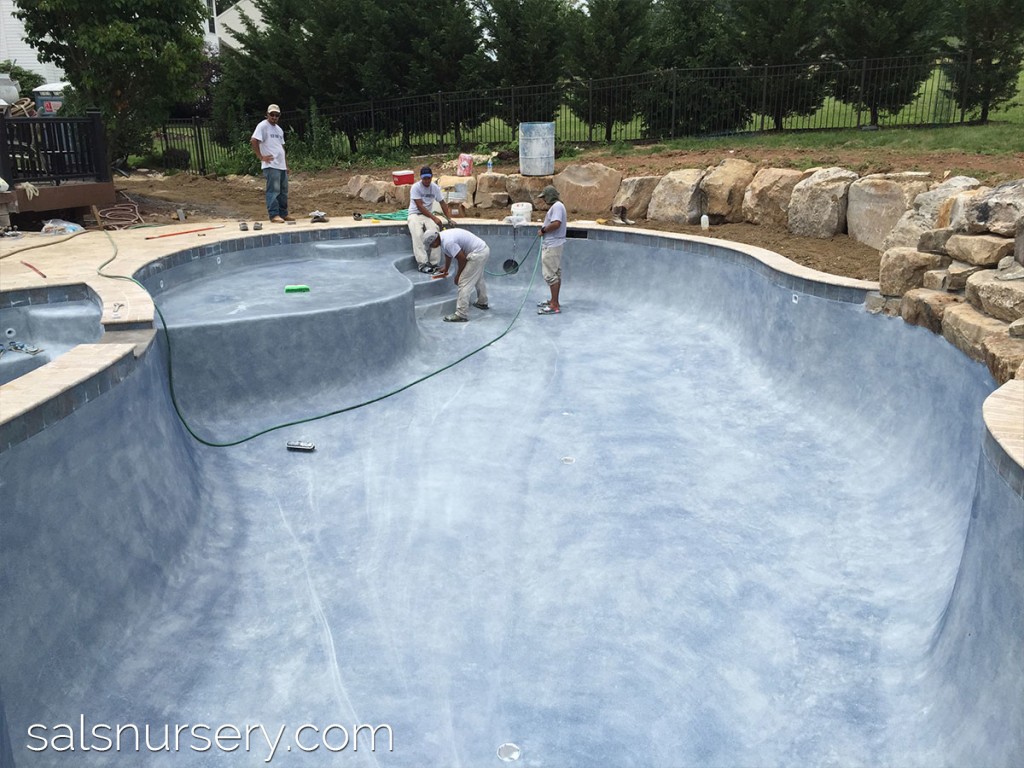 Tiles, vinyl liner, and coping really help the pool come together!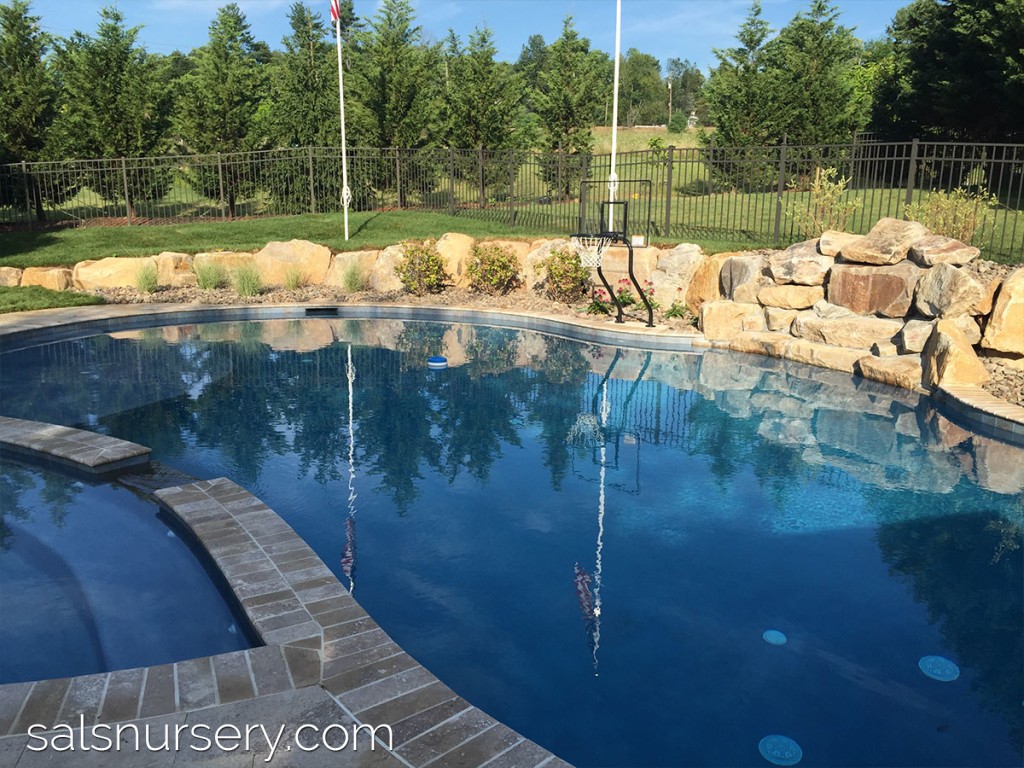 This shot from the pool deck shows off the natural stone and the built-in basketball hoop.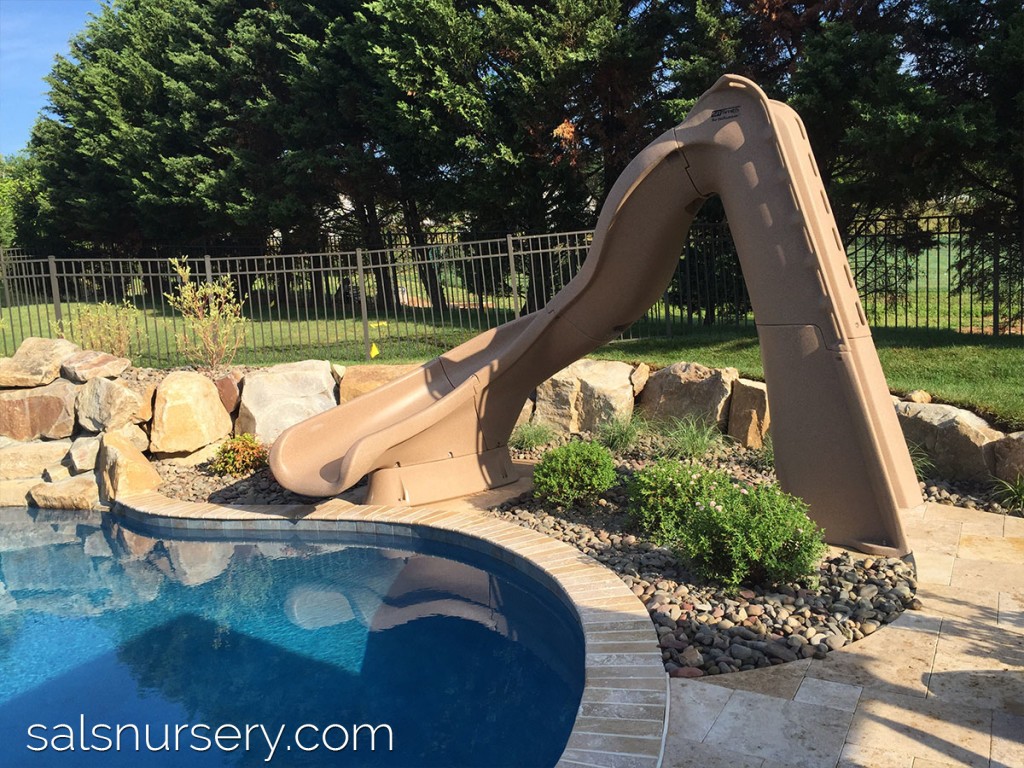 Even parents won't be able to resist trying the waterslide!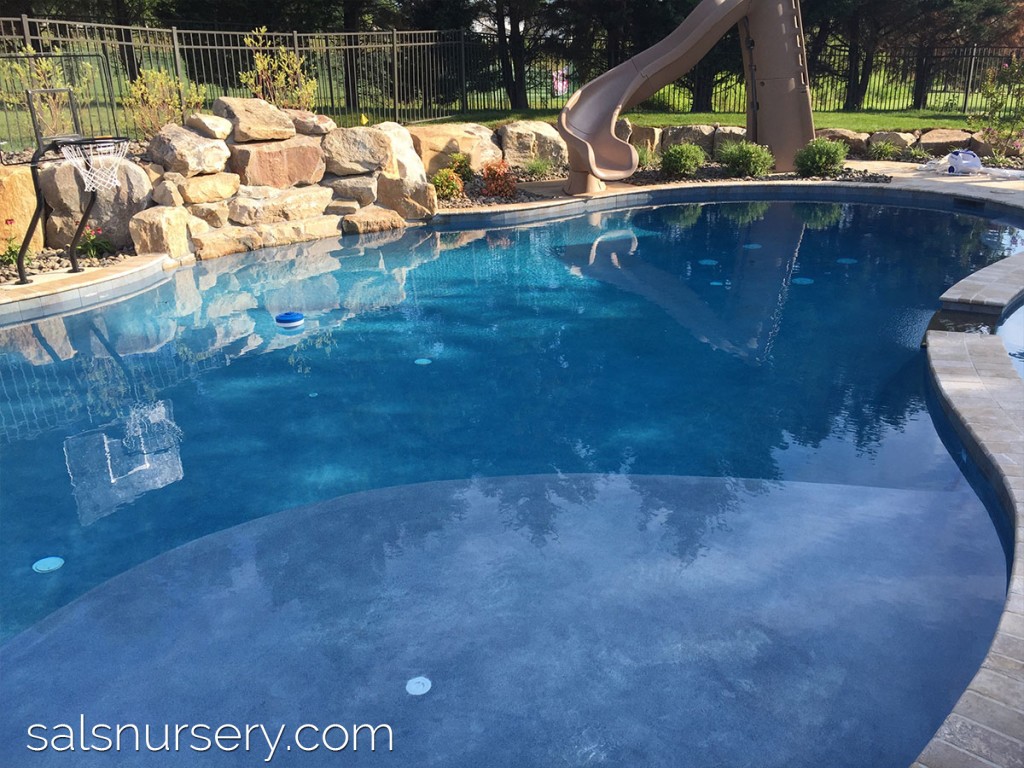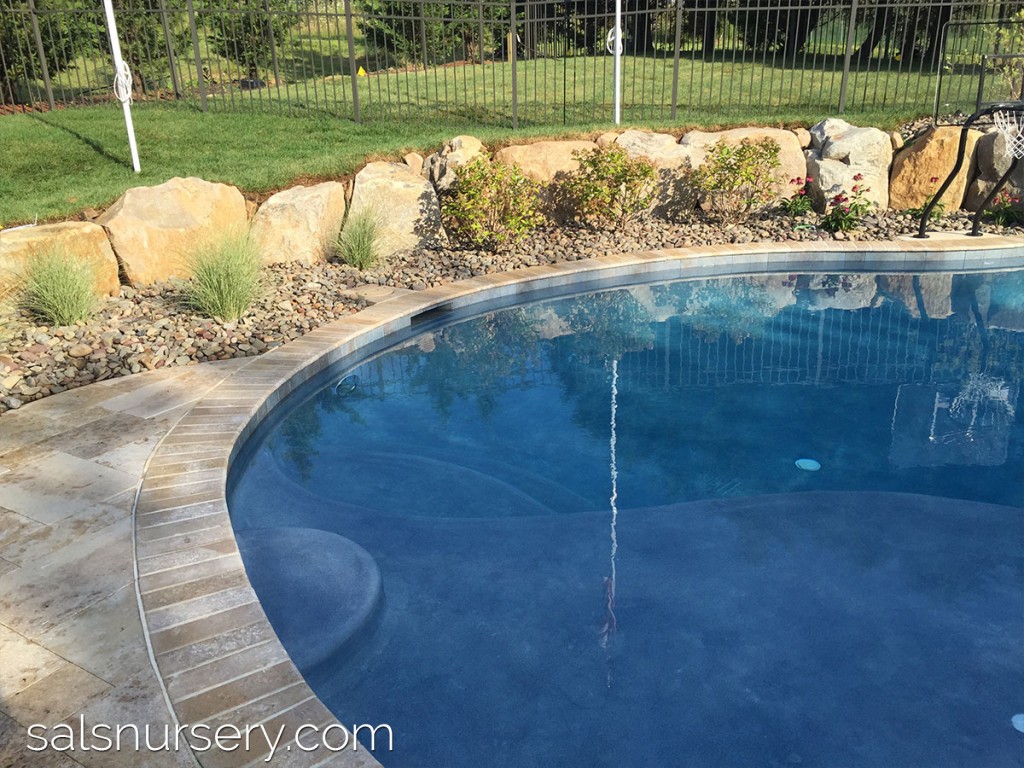 Incorporating landscaping into the pool deck was an important part of the project.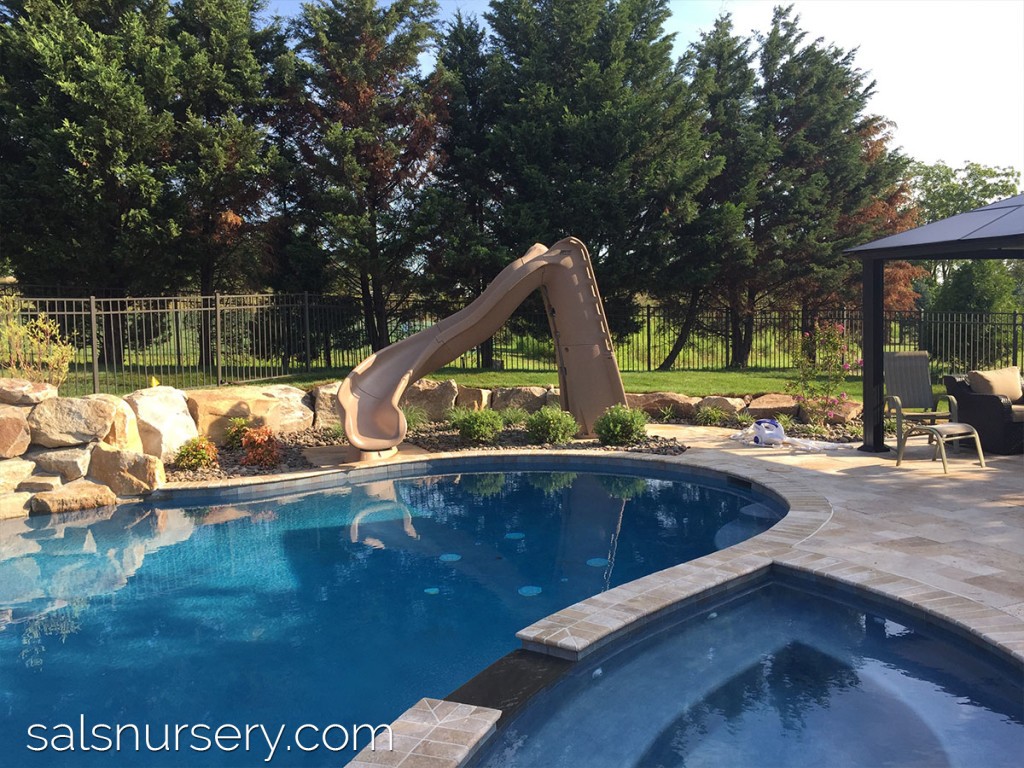 They asked, we delivered! With all of the features they were hoping for, this family pool is sure to entertain for generations to come!
If you'd like to discuss your dream project, feel free to fill out our contact form or give Sal's Nursery & Landscaping a call at (215) 699-9080.
---
Looking for more inspiration? Subscribe to our Newsletter!