For this build, our clients wanted to transform their existing deck and backyard into a modern entertaining space complete with a pool, spa, bar, and outdoor media area! What they got is a one-of-a-kind pool deck that combines clean geometric lines with natural stonework for the perfect blend of beauty and function.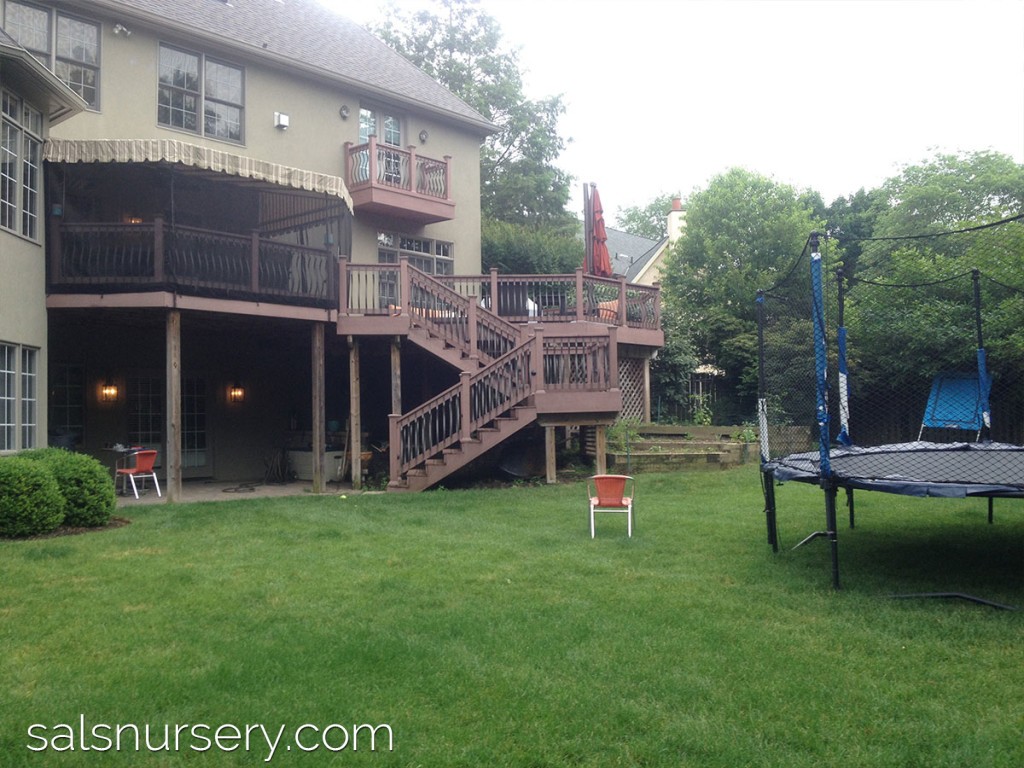 This was the original deck and covered patio.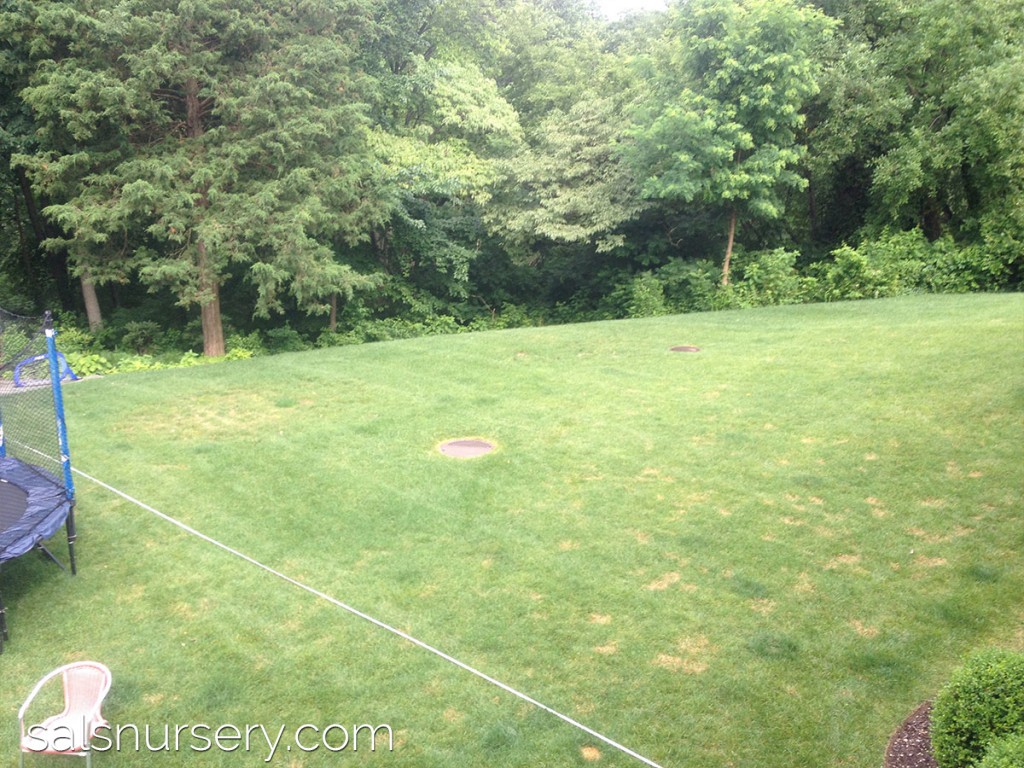 The view of the old backyard from the deck.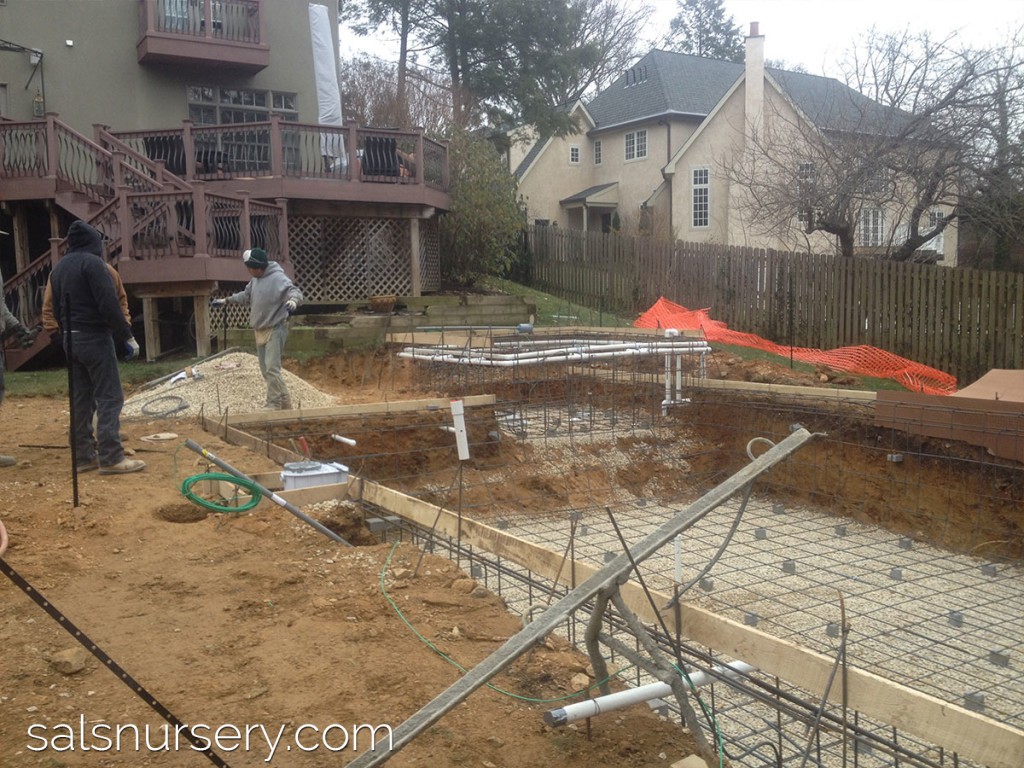 Our team starts by excavating the area that will become the pool and spa. The perimeters are framed out and the initial plumbing is laid down.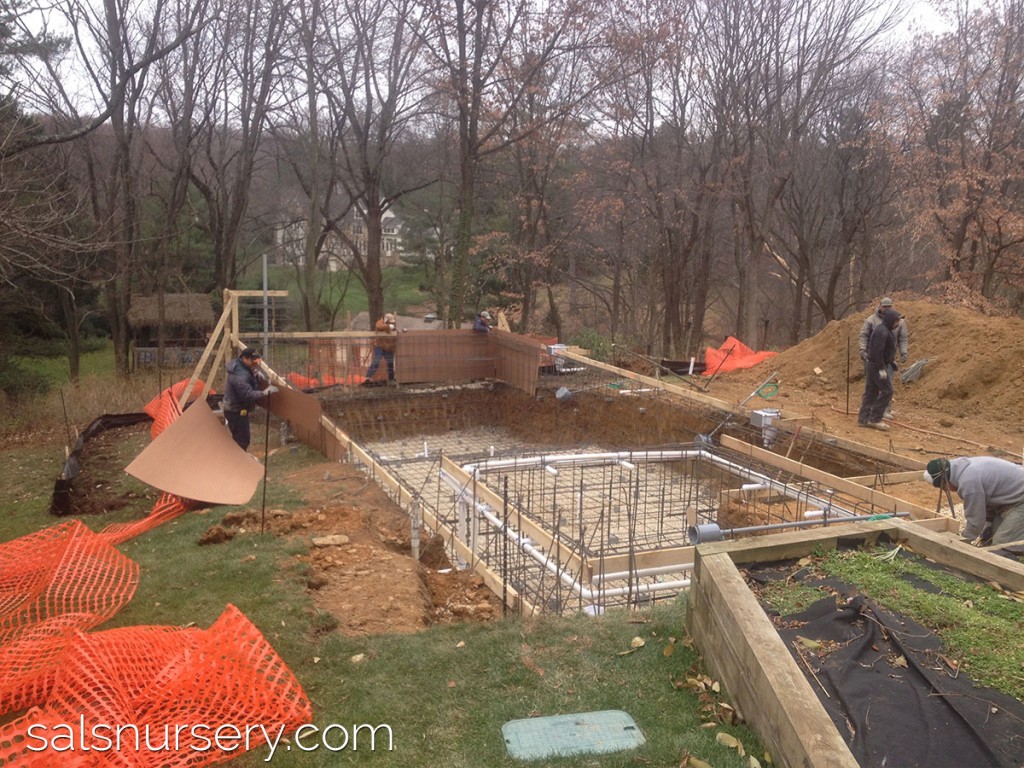 A pool built on a slope comes with its own set of challenges, but with careful planning, our team is well equipped for the job.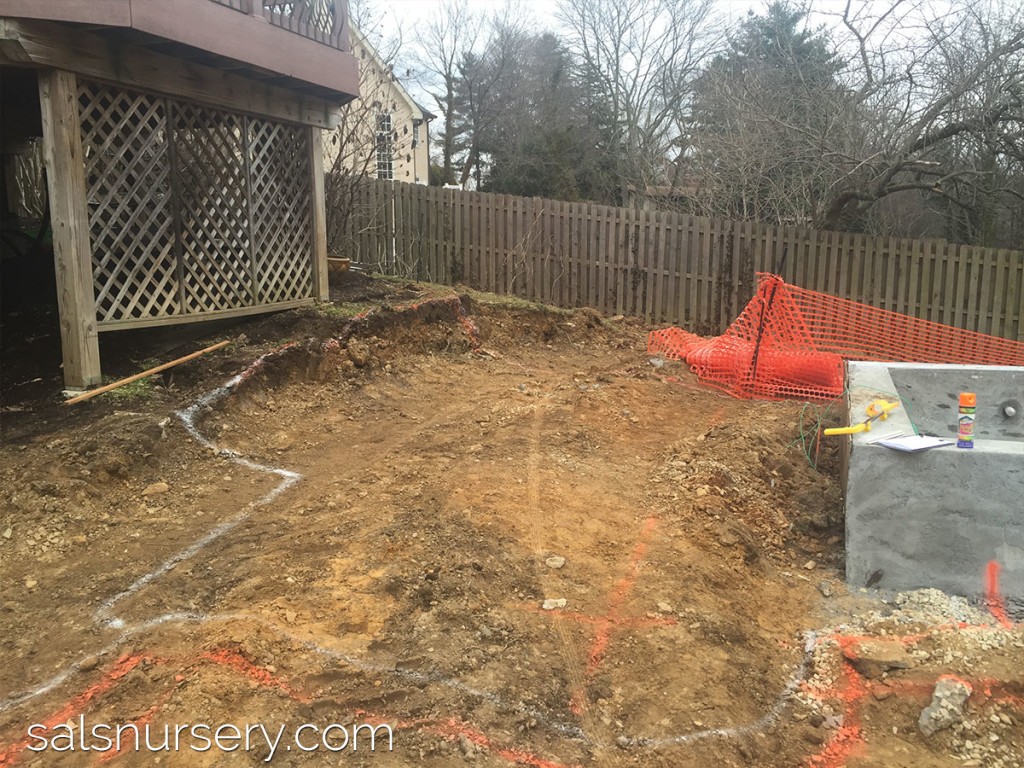 Concrete is poured for the pools and the masonry pool deck is measured out.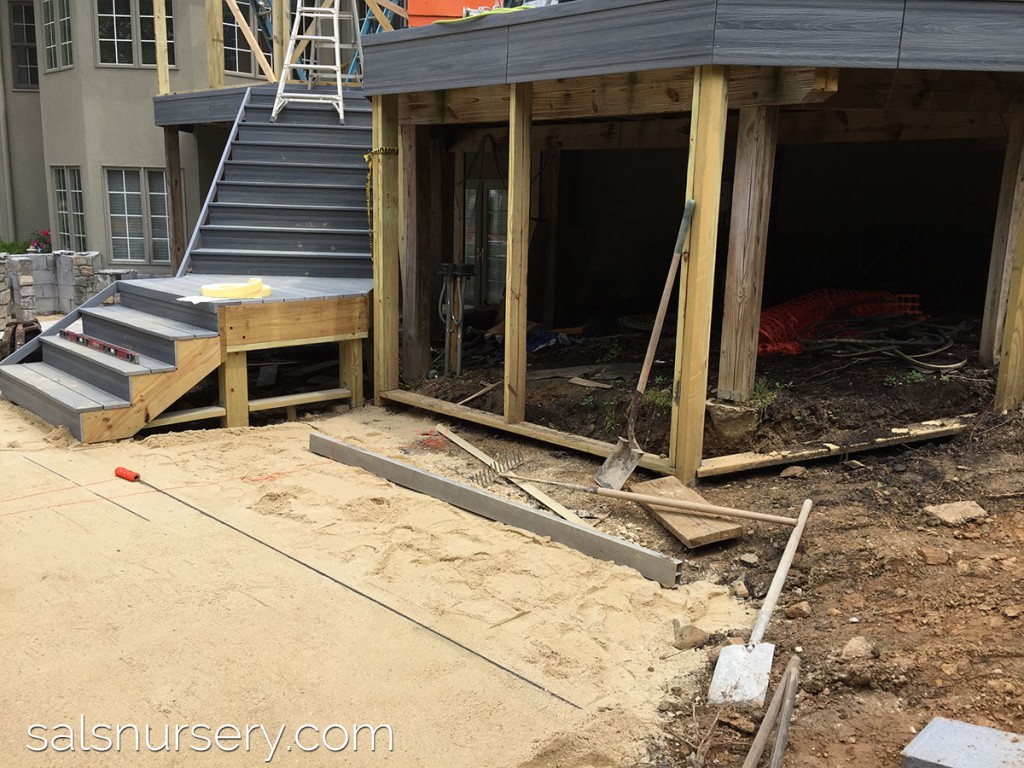 The area is leveled in preparation for the stone work and the deck gets a fresh coat of paint!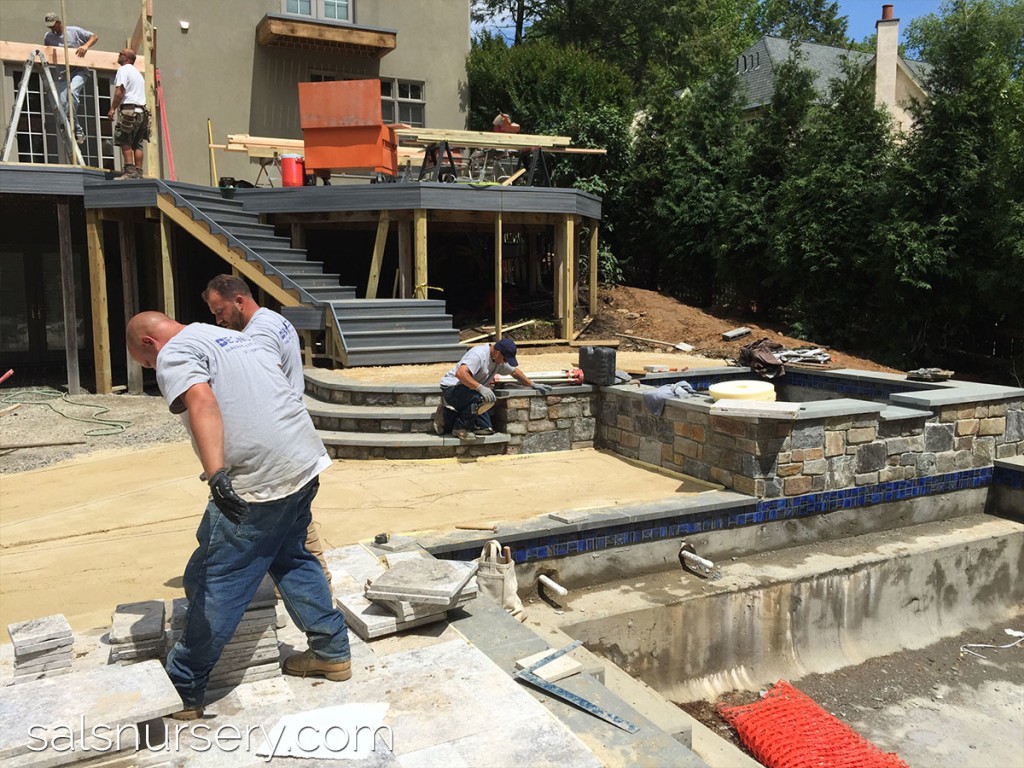 The pool deck is defined into two separate levels, connected by a curved stairway.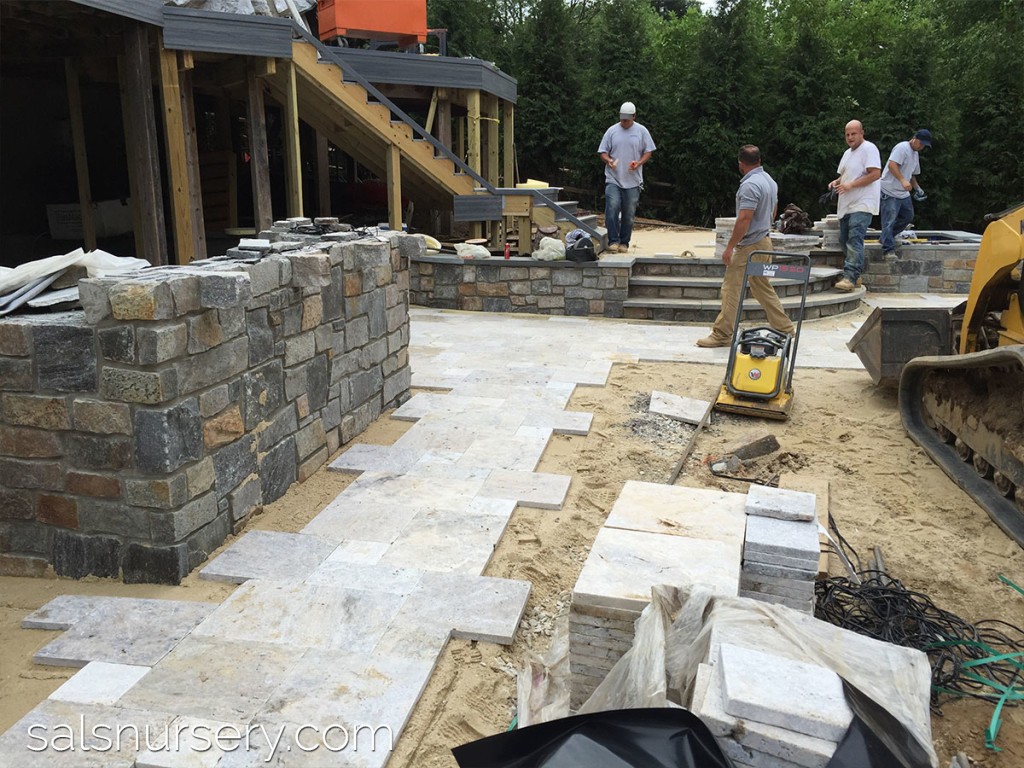 The pavers are laid down in the main patio area. On the left, we see the new bar area, which matches the spa.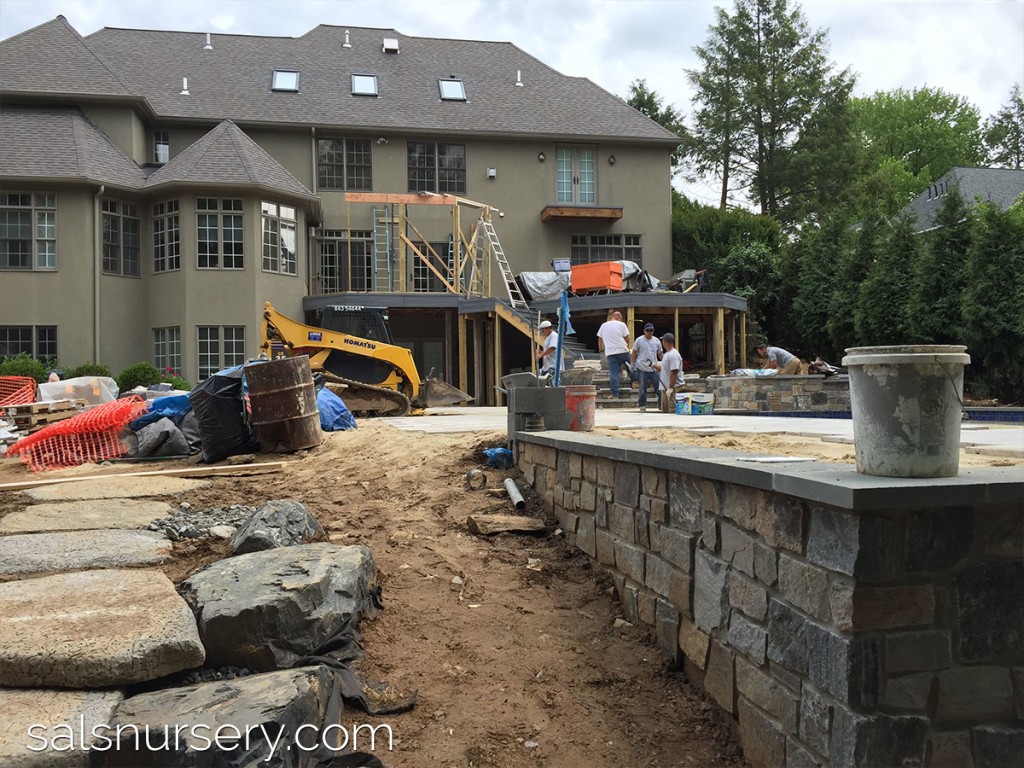 The natural slope of the yard lends itself perfectly to the stylistic shift from geometric to organic curves.
Natural stone is brought in to create a beautiful cascading staircase as well as retaining walls.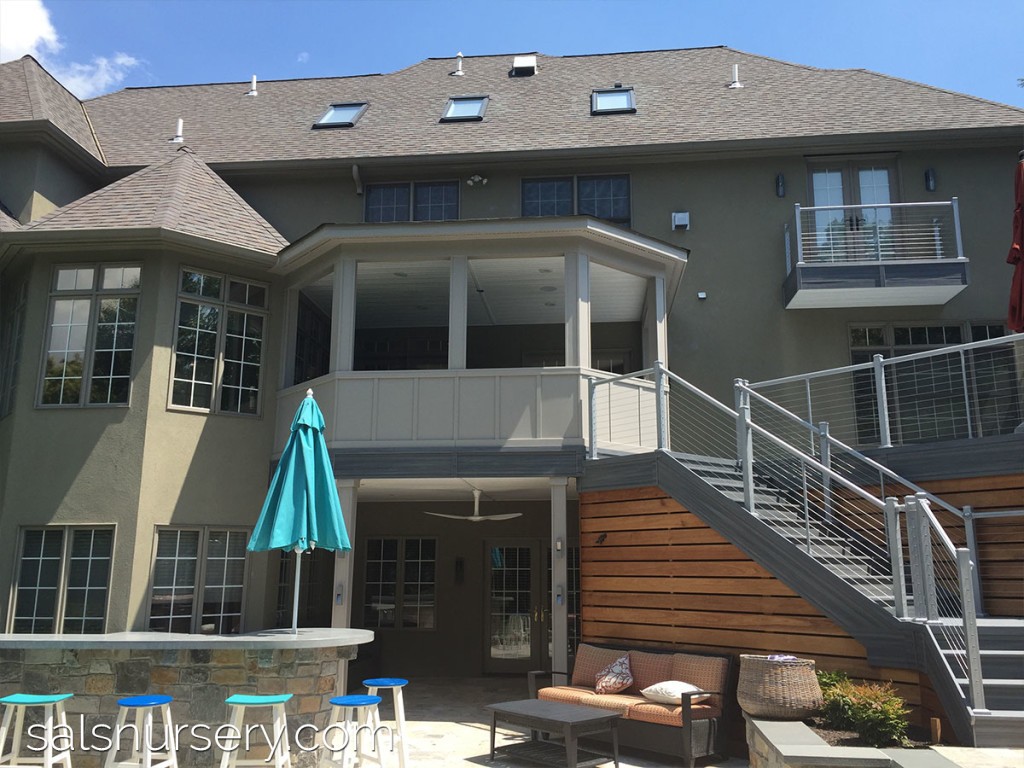 The 2nd level outdoor seating area has been framed in.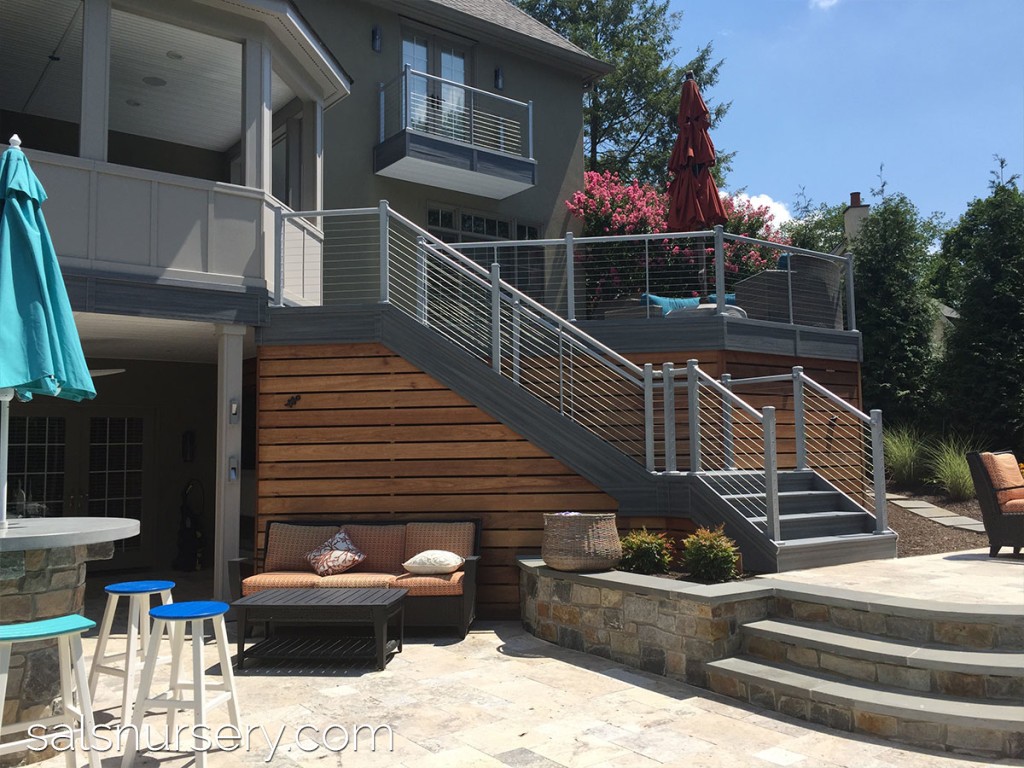 We constructed a modern wooden wall to enclose the sides of the deck and create a private space under the staircase.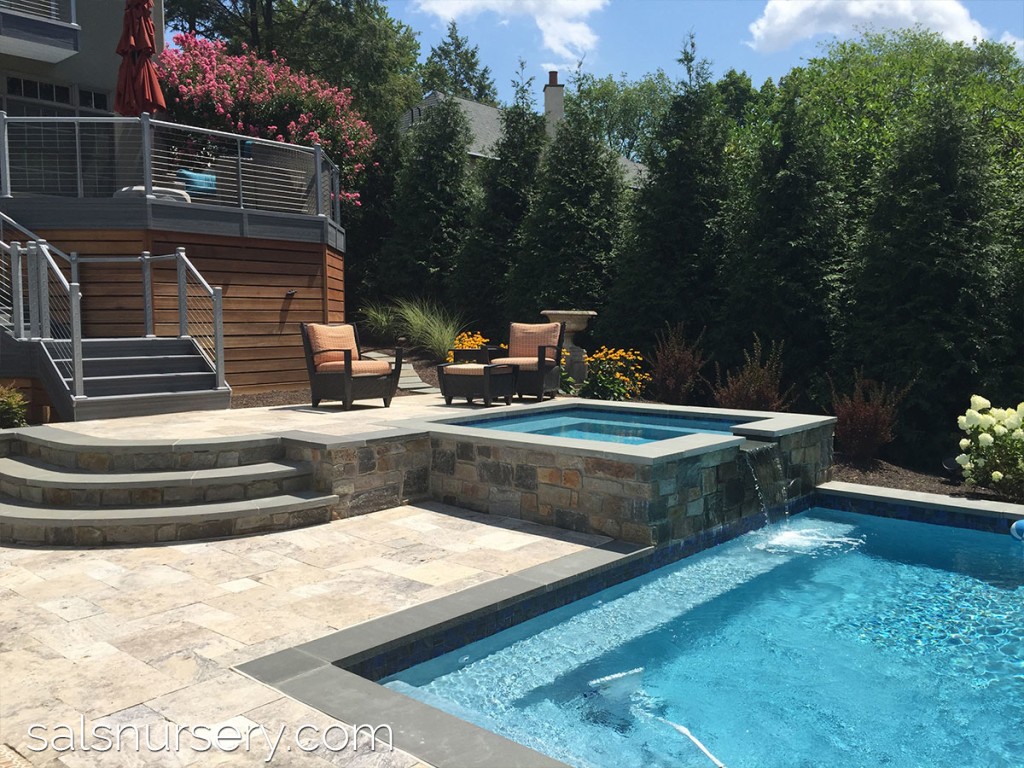 The multi-level spa & pool.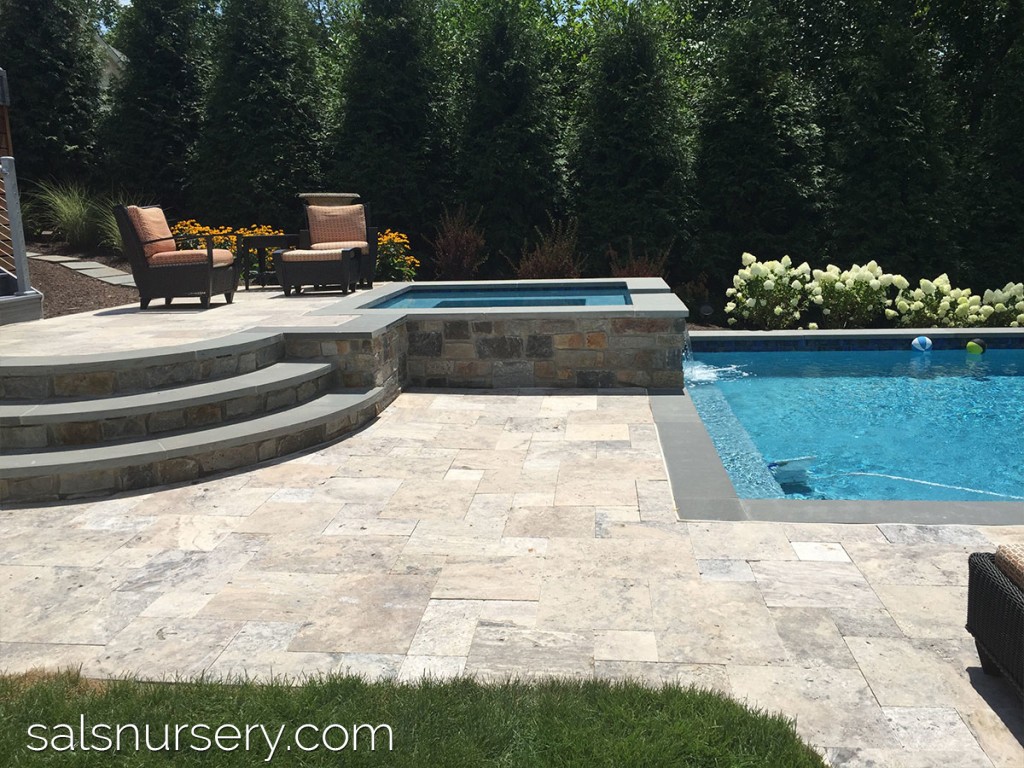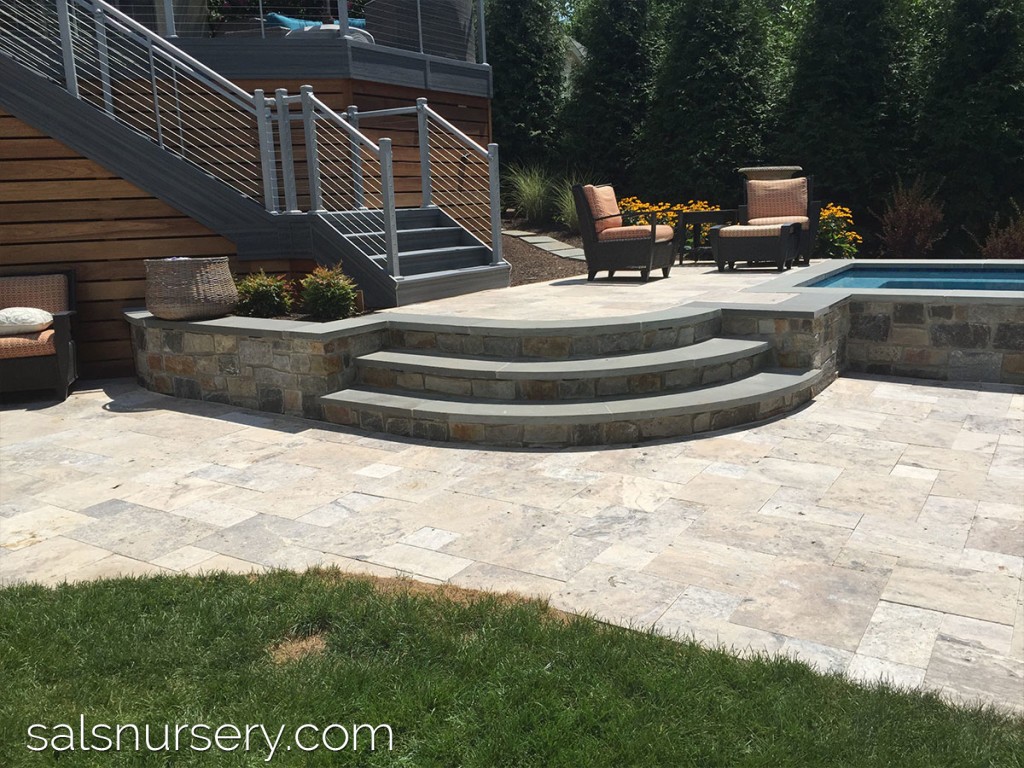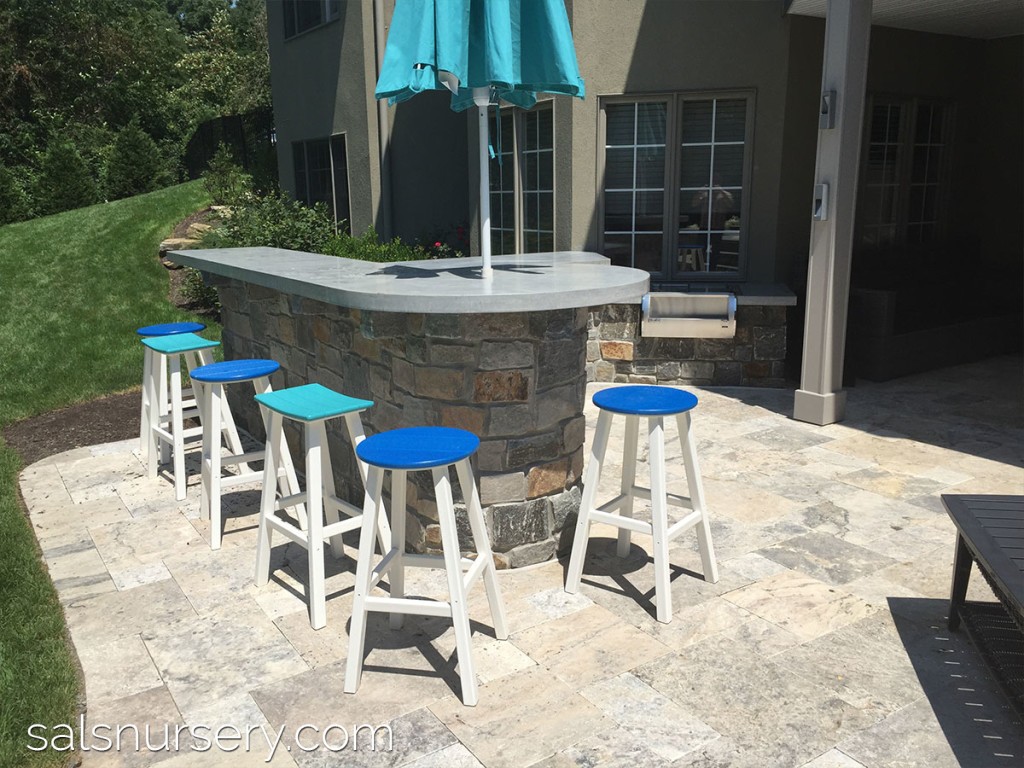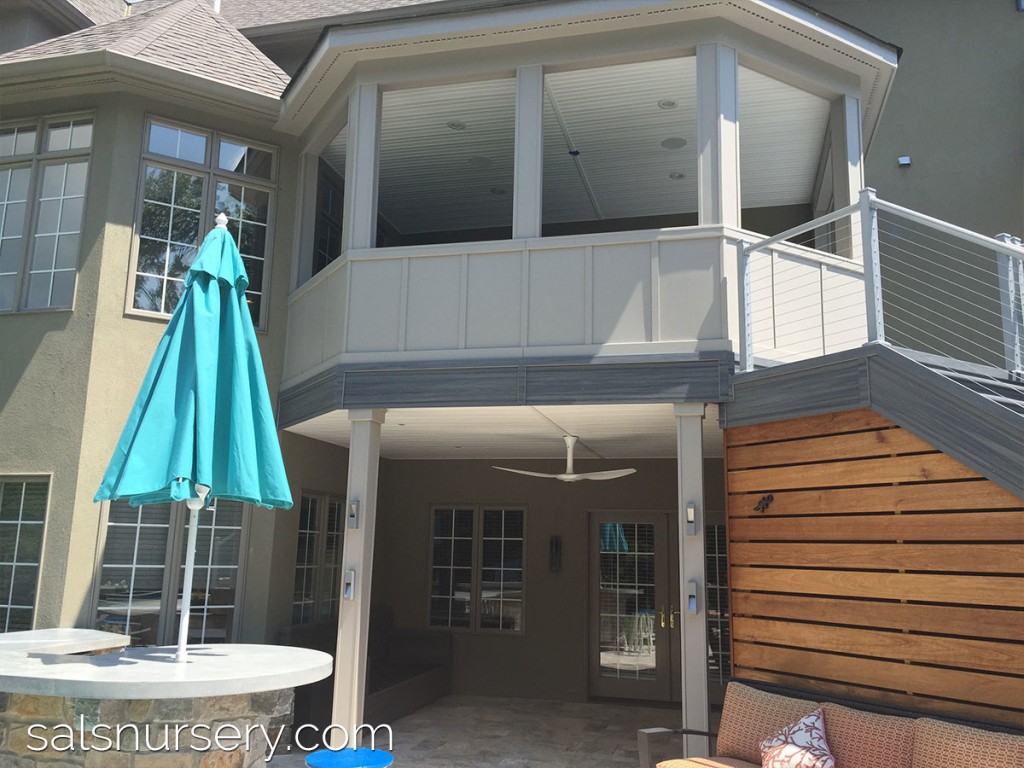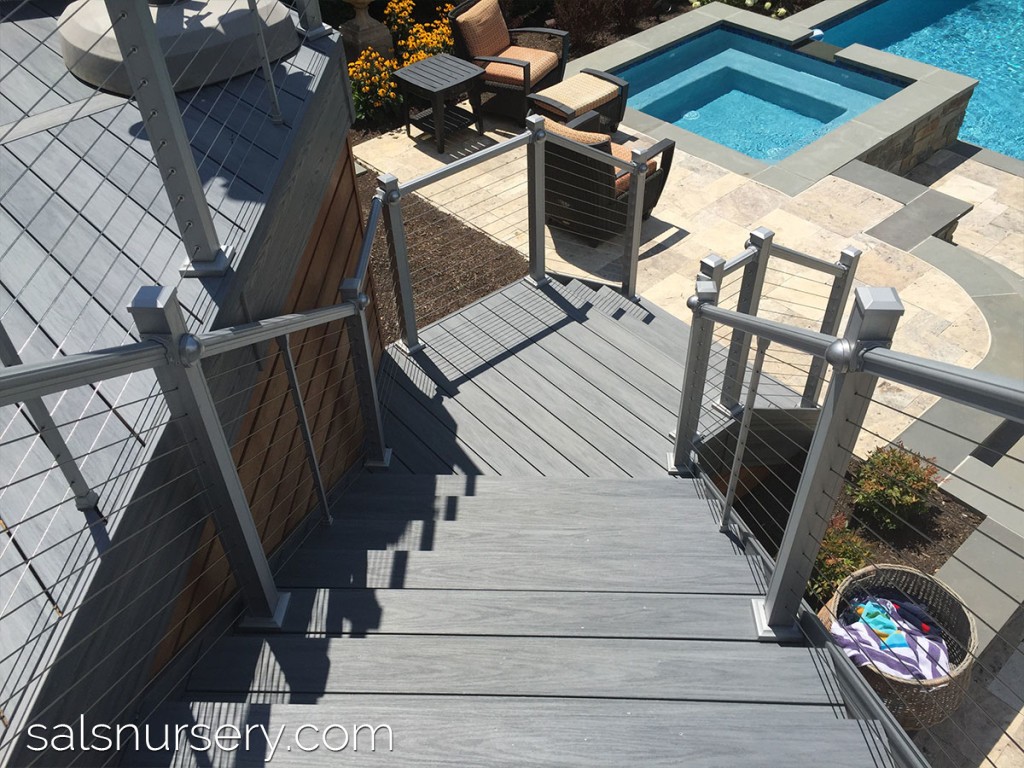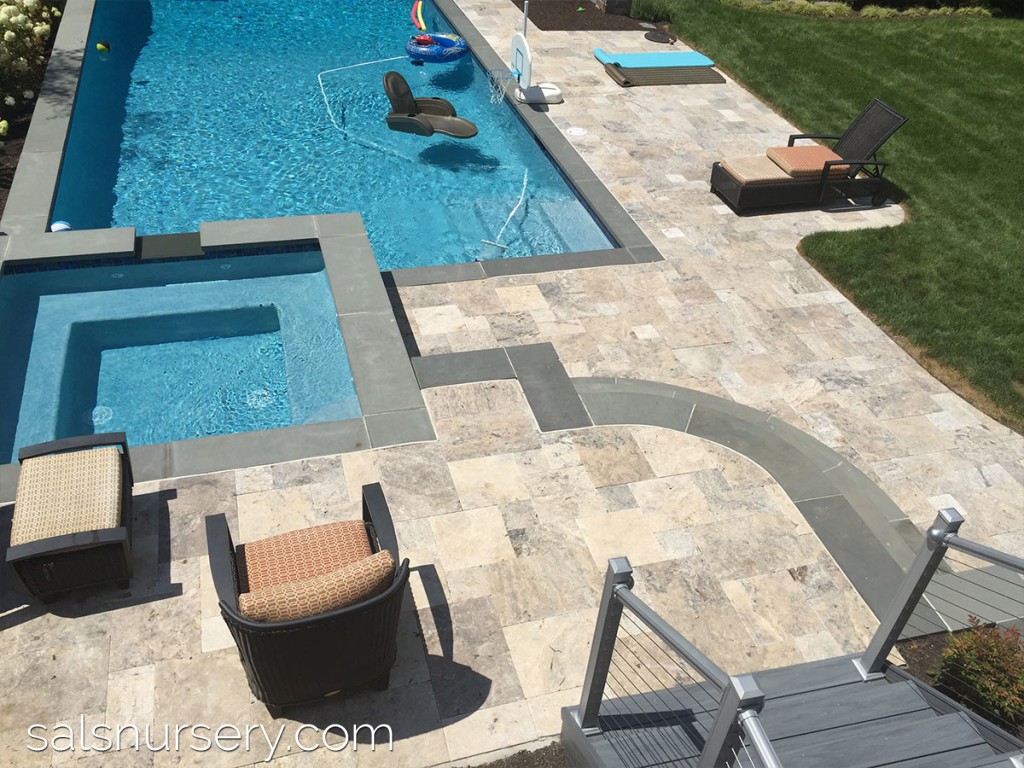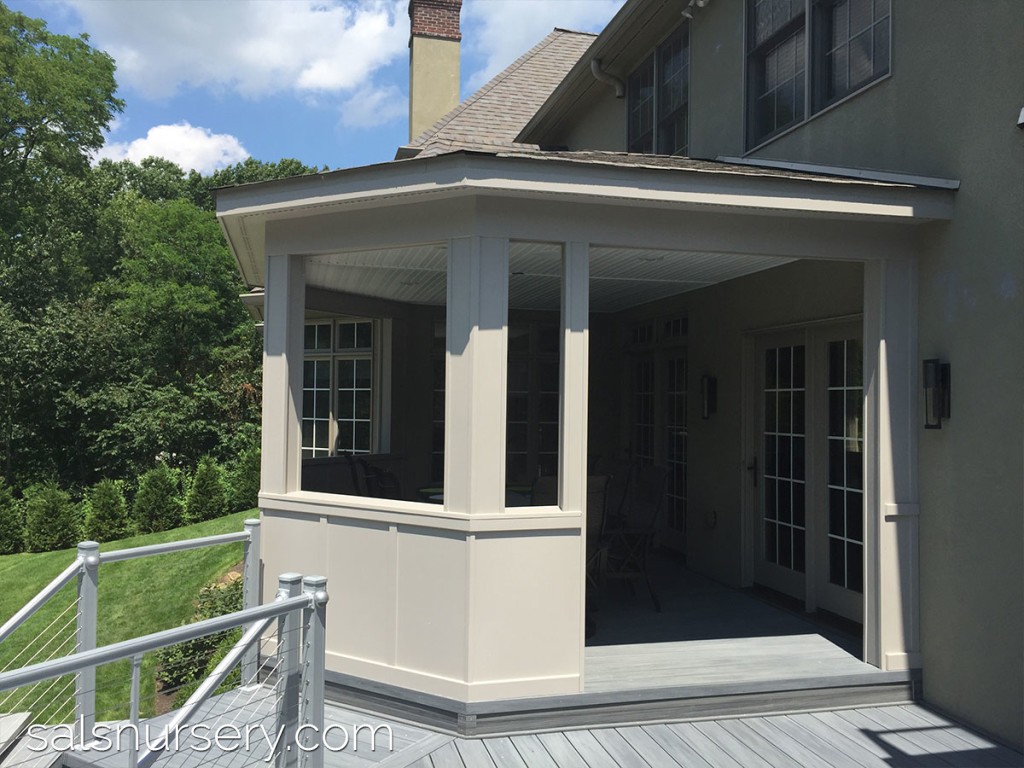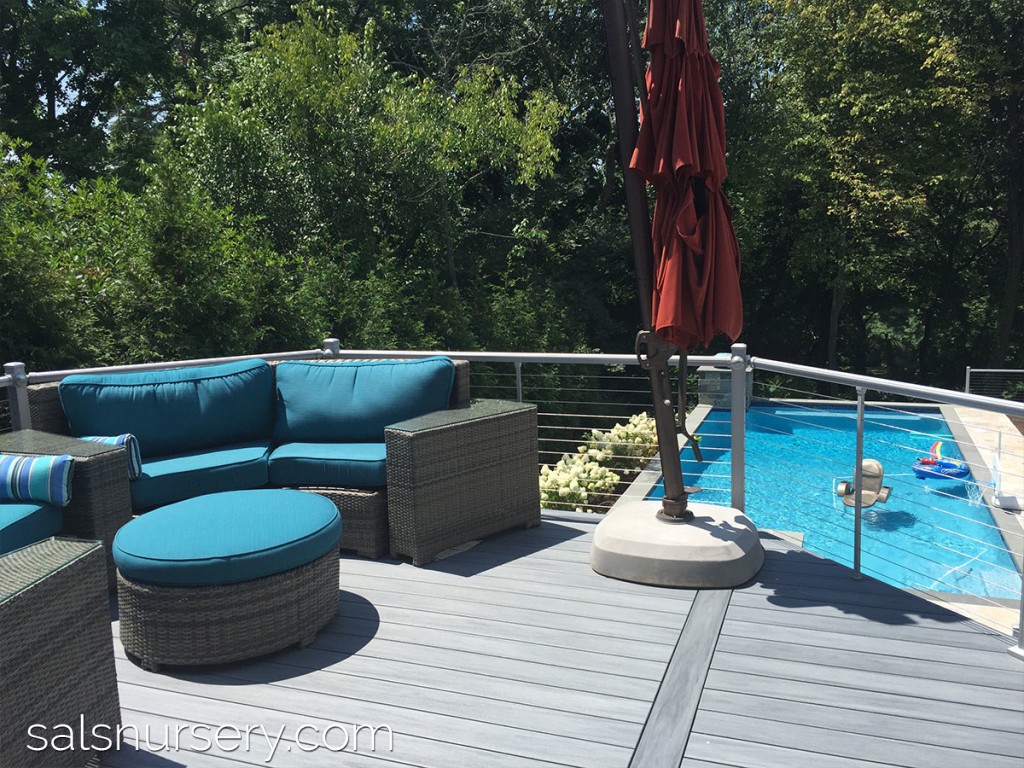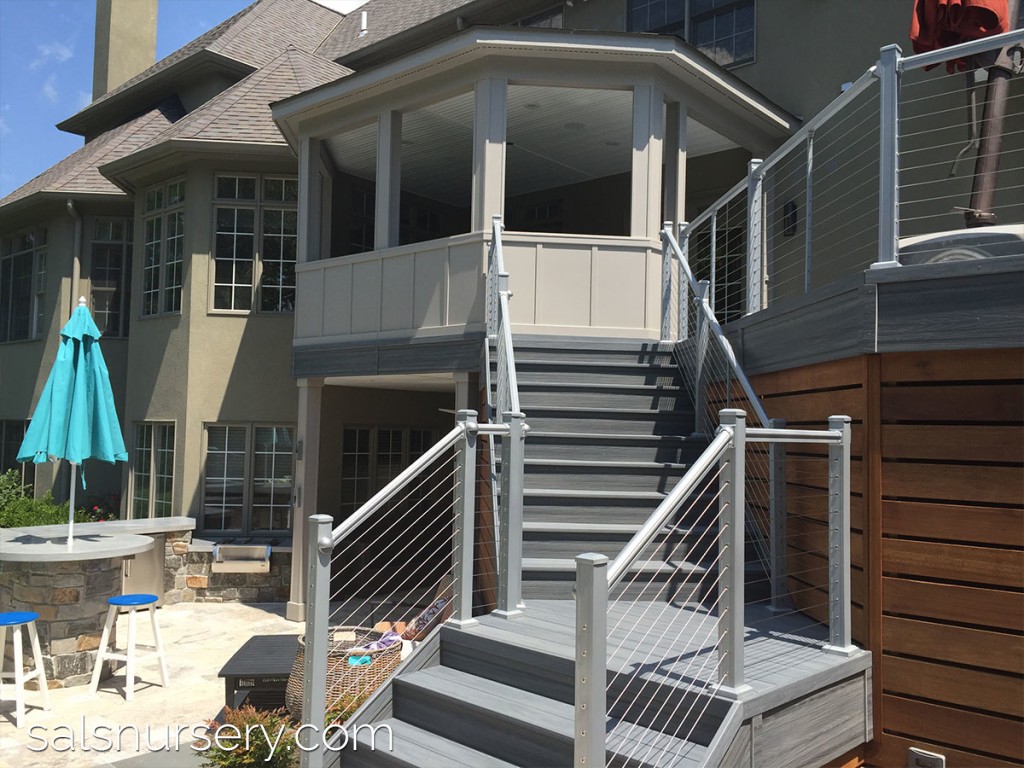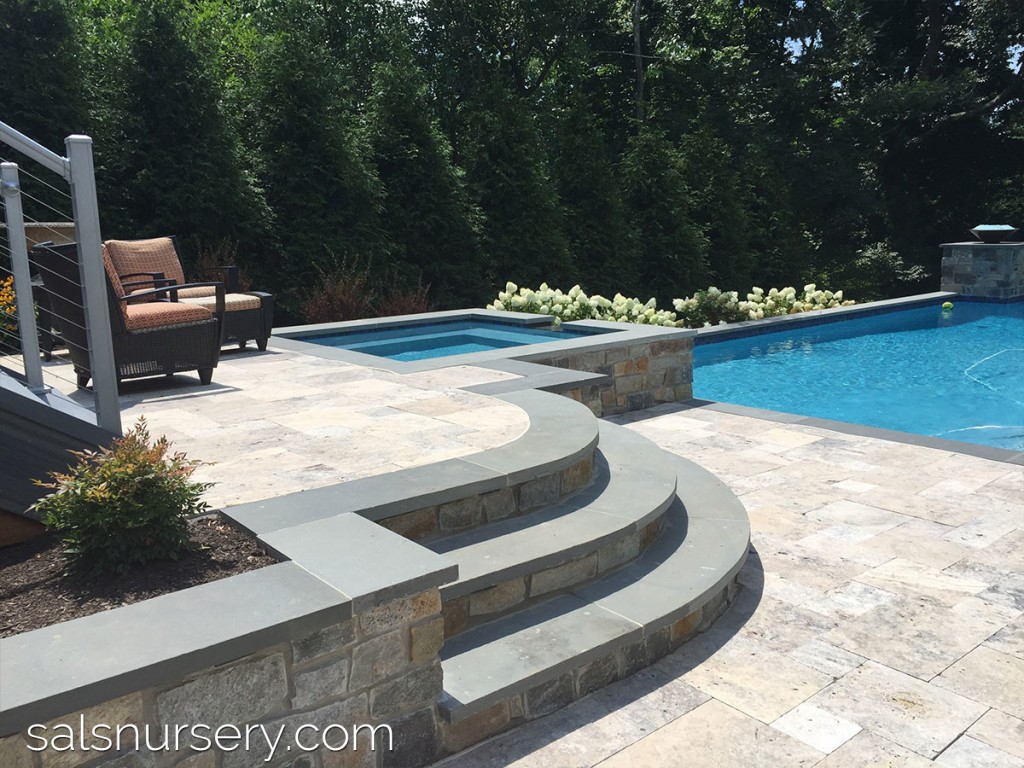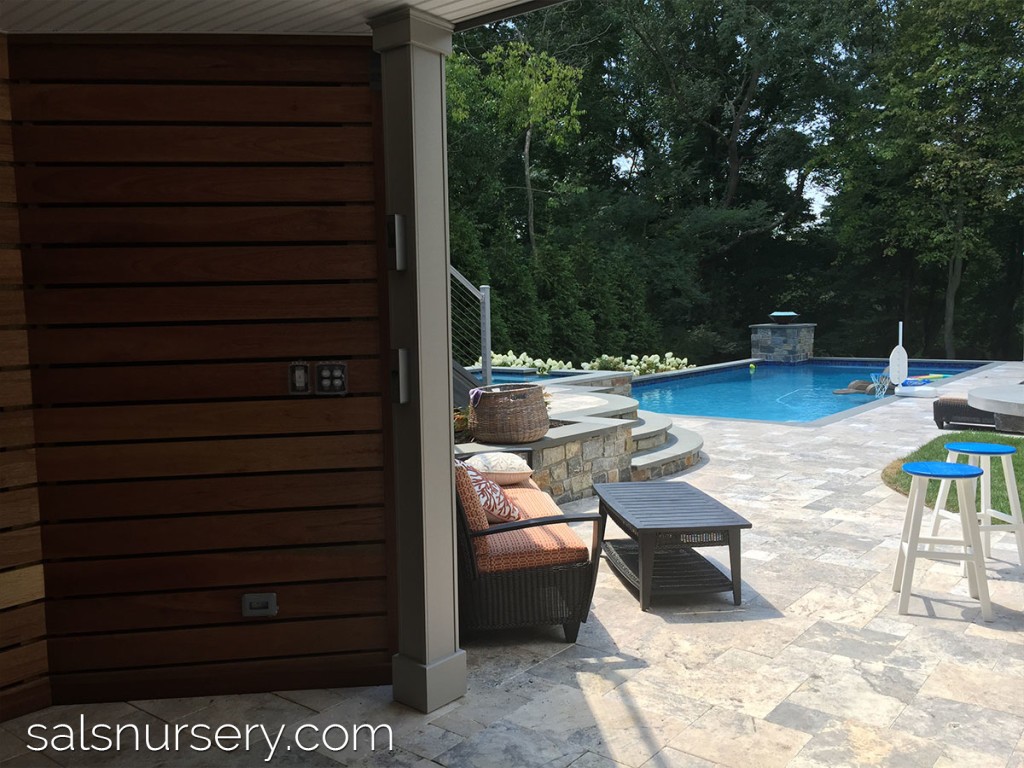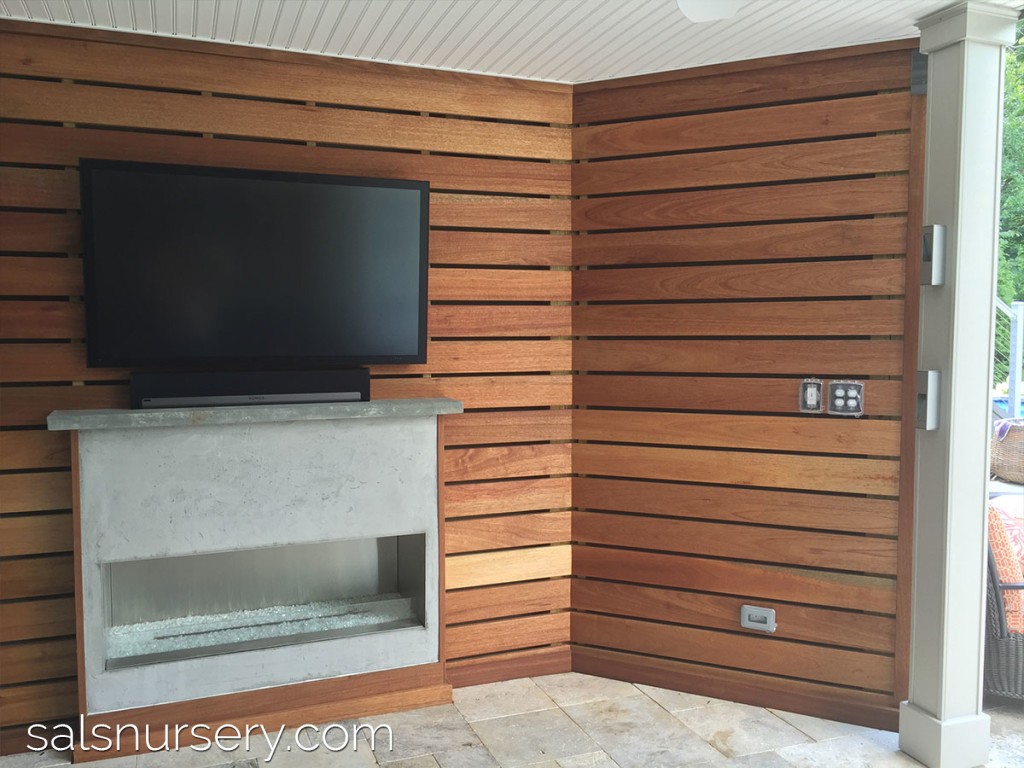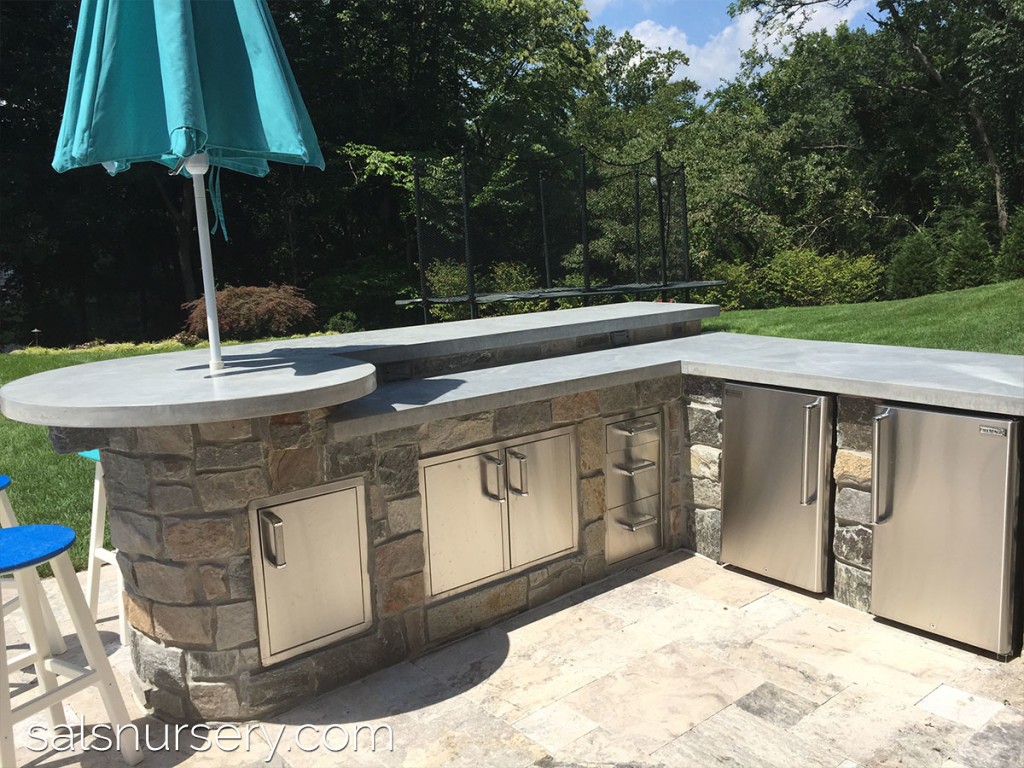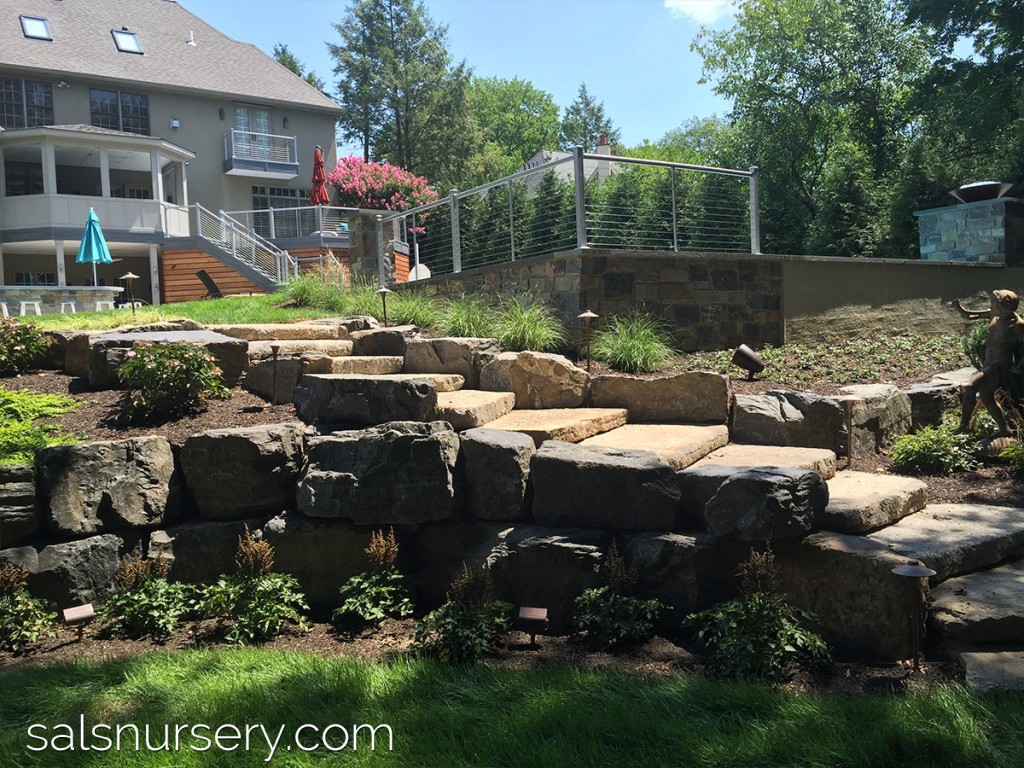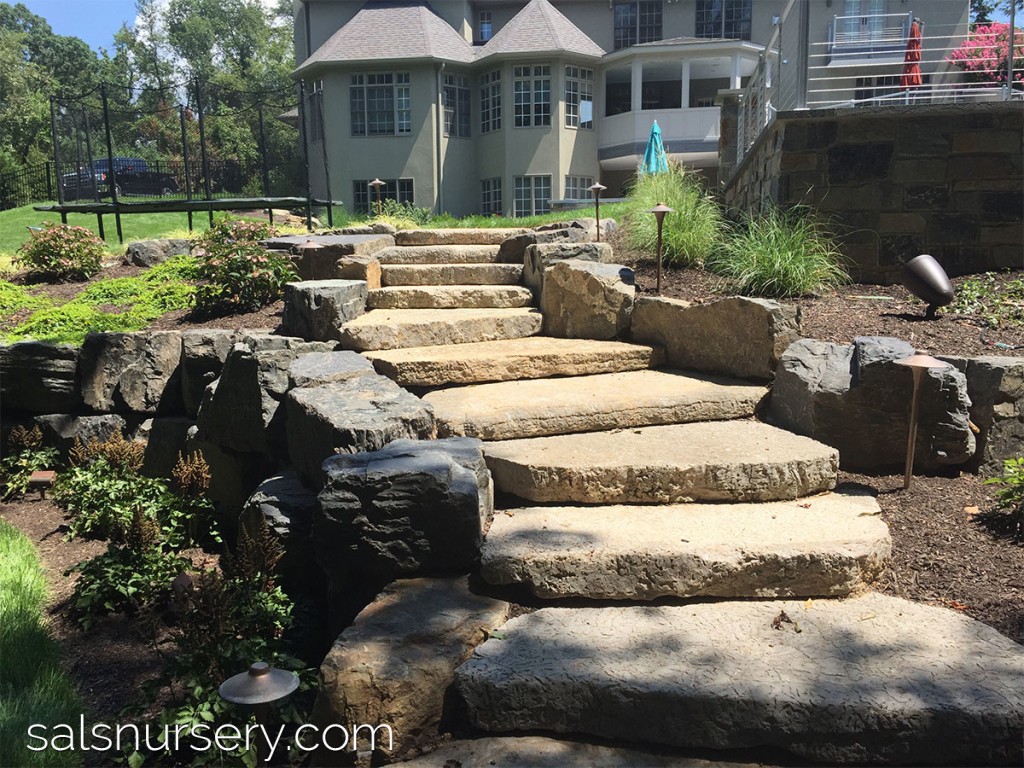 We love it when a plan comes together, and with a project as involved as this one, our multi-faceted team was crucial to getting the job done!
If you'd like to discuss your dream project, feel free to fill out our contact form or give Sal's Nursery & Landscaping a call at (215) 699-9080.
---
Looking for more inspiration? Subscribe to our Newsletter!