Each house that we get the privilege of working on is unique which allows us to come up with designs that really play off that specific house's layout and figure out the best way to make that outdoor living space work for that home.  Every house is different and every house will have different characteristics for us to play off of.
For this particular property we really wanted to ensure that the whole layout of the outdoor space felt cohesive and strived to create a layout that would bring the elevated deck and the living space out in the yard together.  Each aspect of the design considers form, function, and aesthetics with a variety of materials allowing for the perfect outdoor living & entertaining space.
Take a look below at the various features and be sure to check even more images in our galleries or contact us with other questions you may have!
The main entry point to this living space is from the back of the house, so we've added a large spacious deck that helps to extend the living space of the house to the outdoors and integrated a dark wood with light railing for a visual contrast.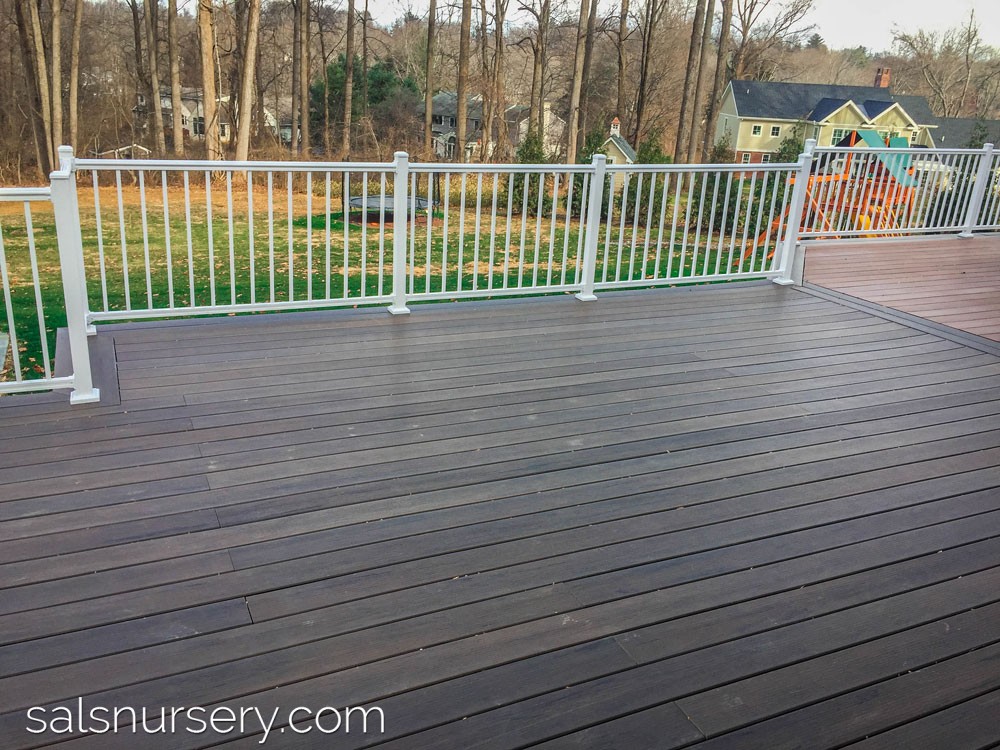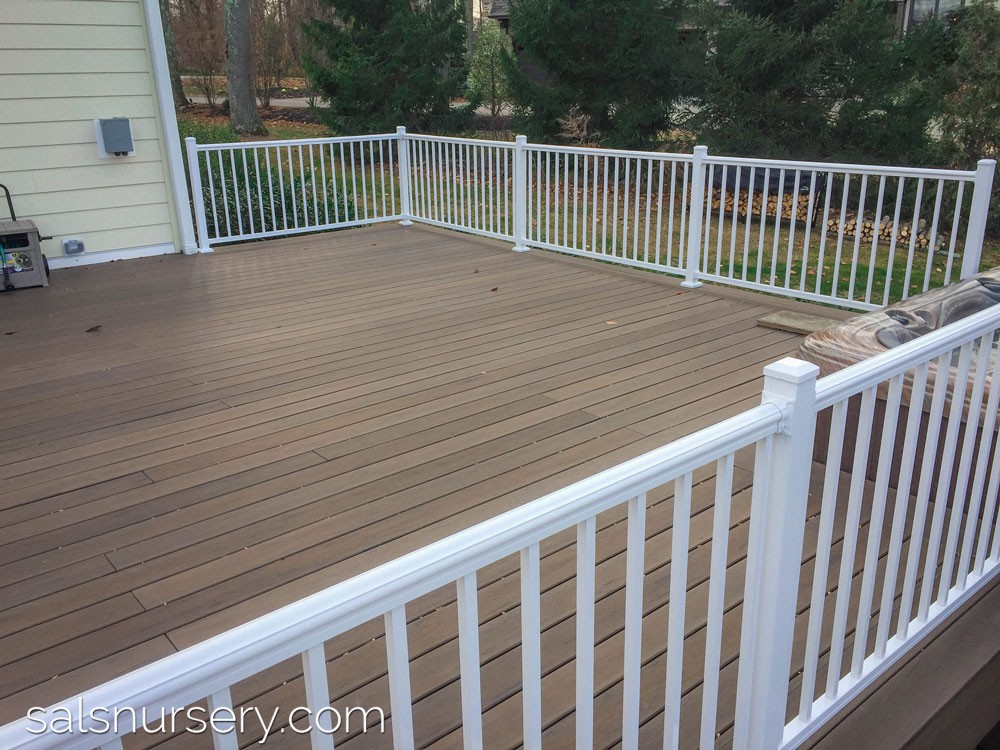 We were also able to customize the deck to fit their existing hot tub in the corner and really customize the space for them: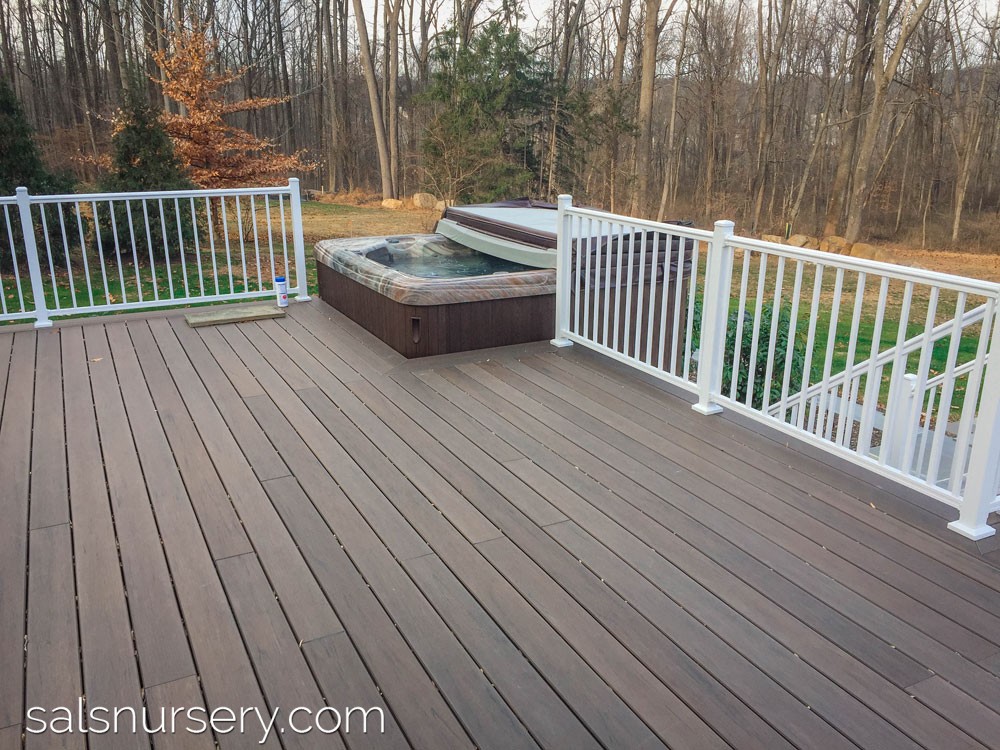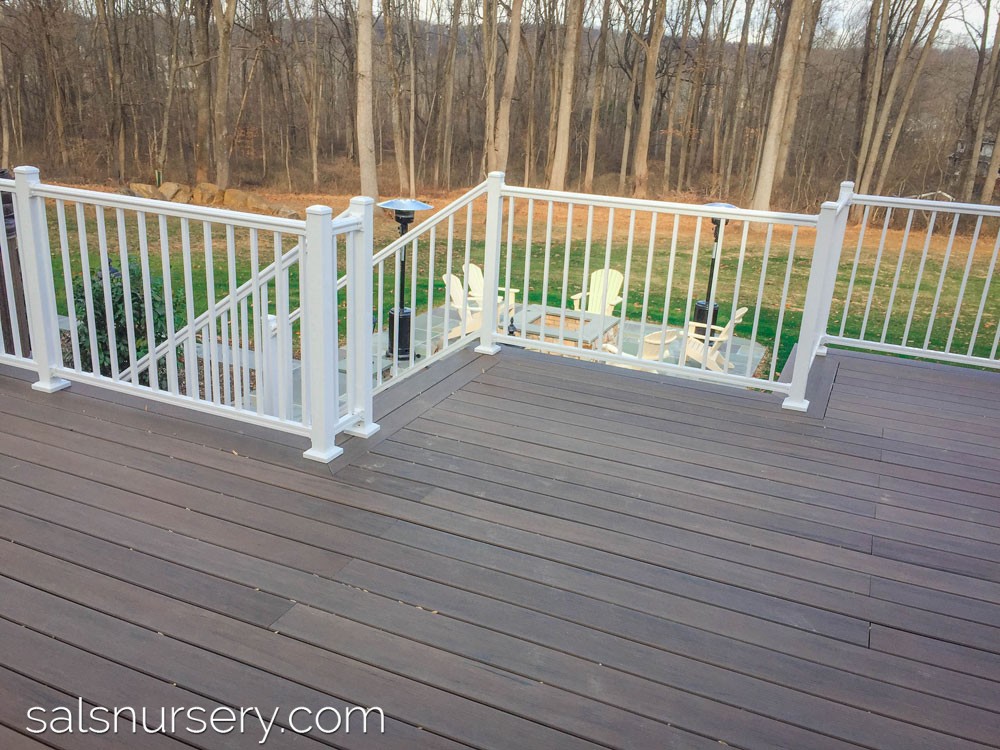 As we move from the deck into the yard living space, we have the stair case leading from the deck into a gorgeous landing with retaining walls including custom masonry and landscaping, with a staircase that leads guest right into the second outdoor living space.  This landing offers a nice transition from the elevated deck to the ground level space as an alternative to just a straight-forward set of stairs offering – creating an elegant and functional characteristic to the area.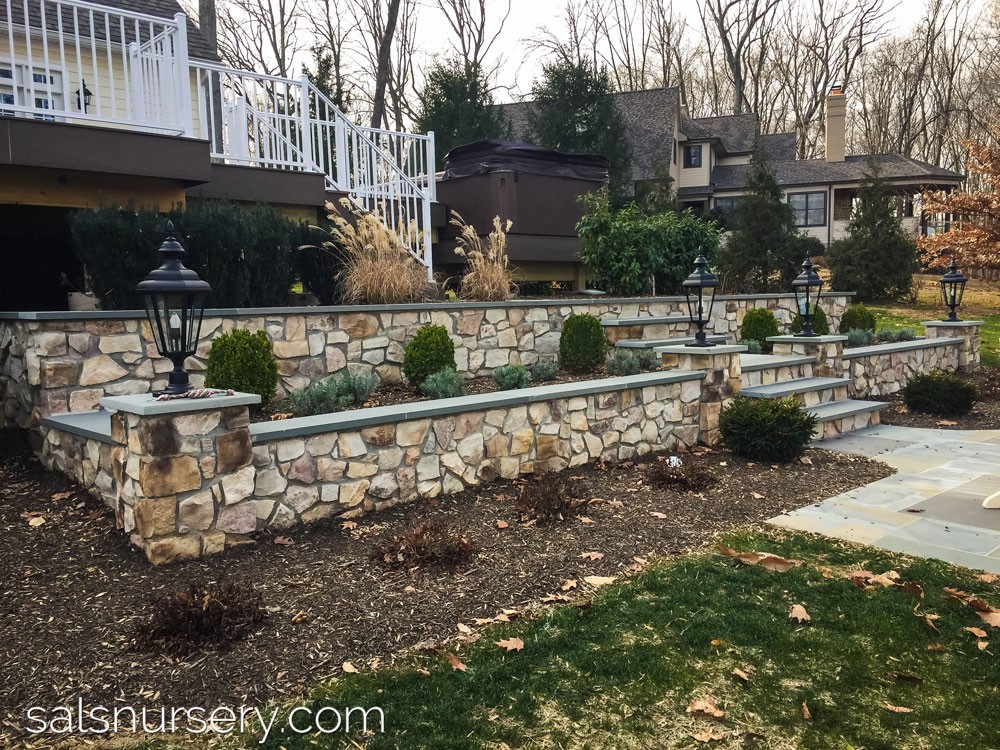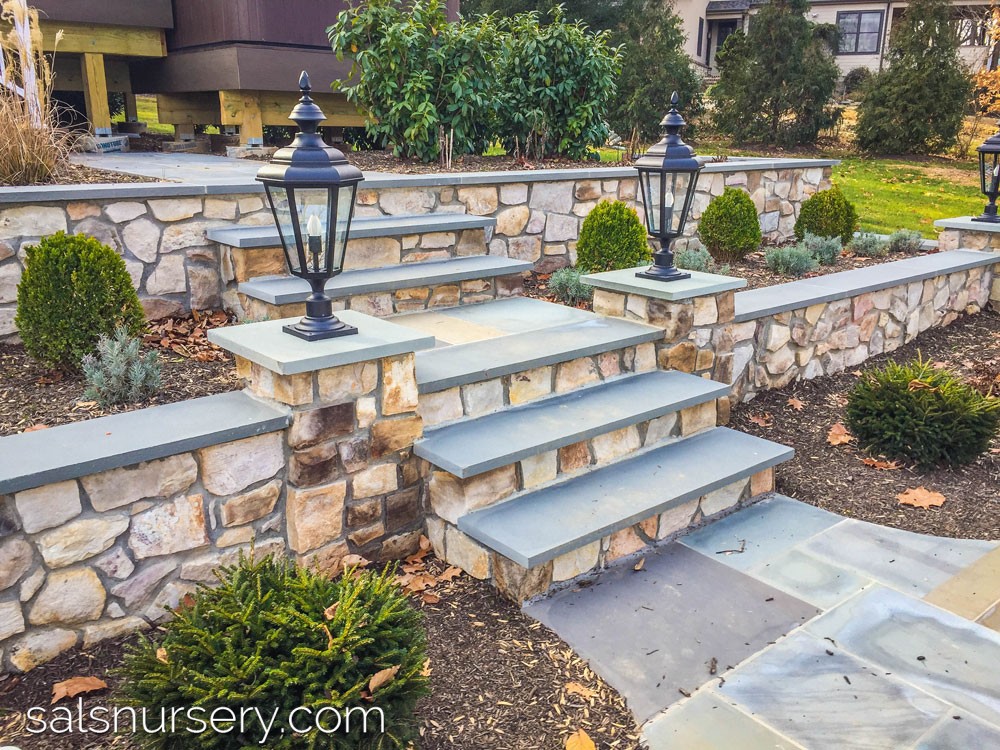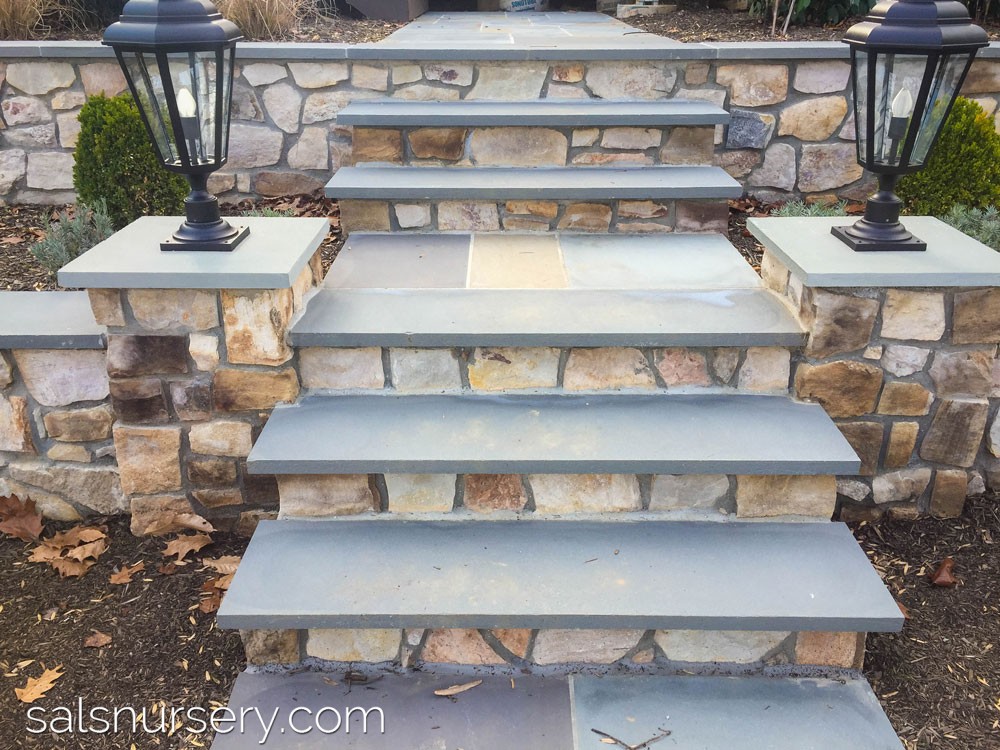 These stairs lead right into the second outdoor living space with matching masonry work on the patio: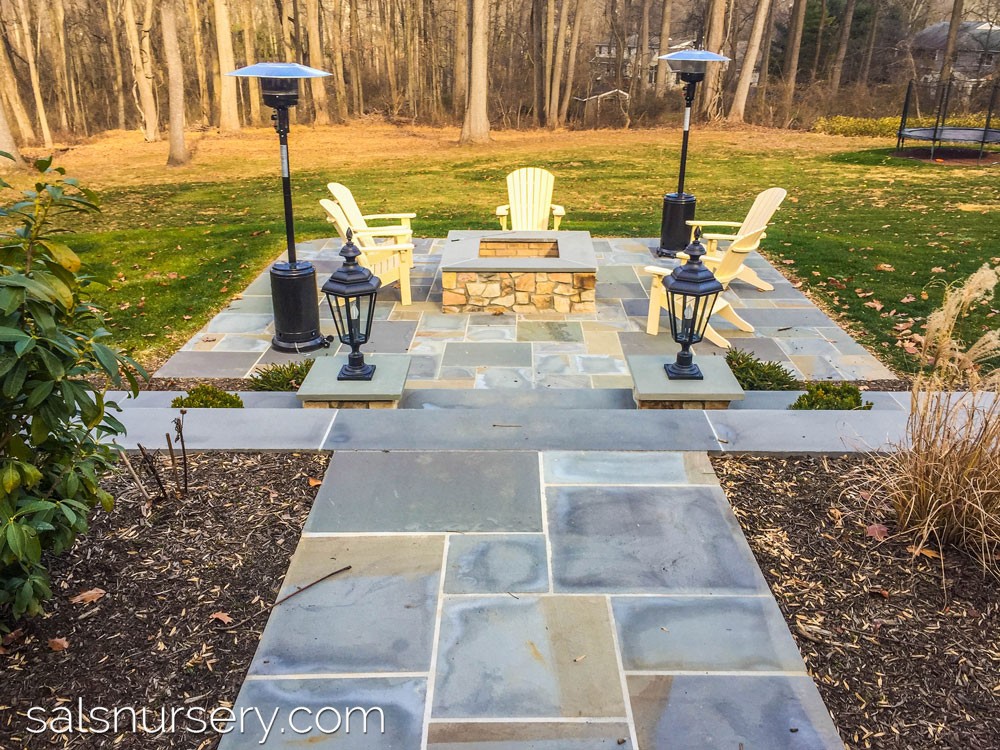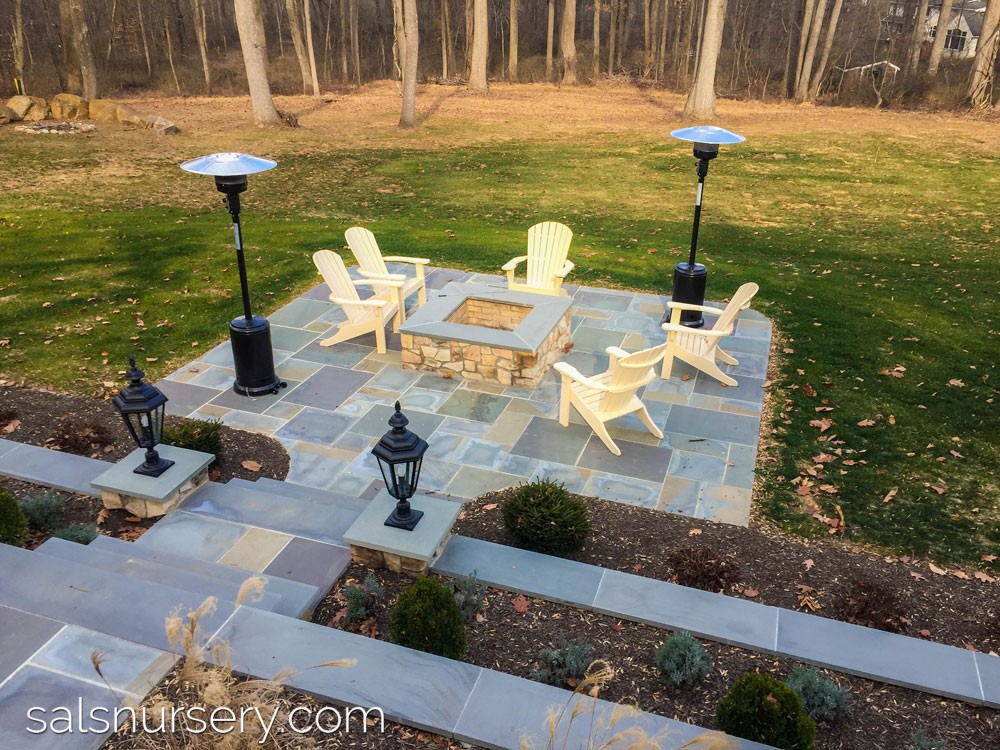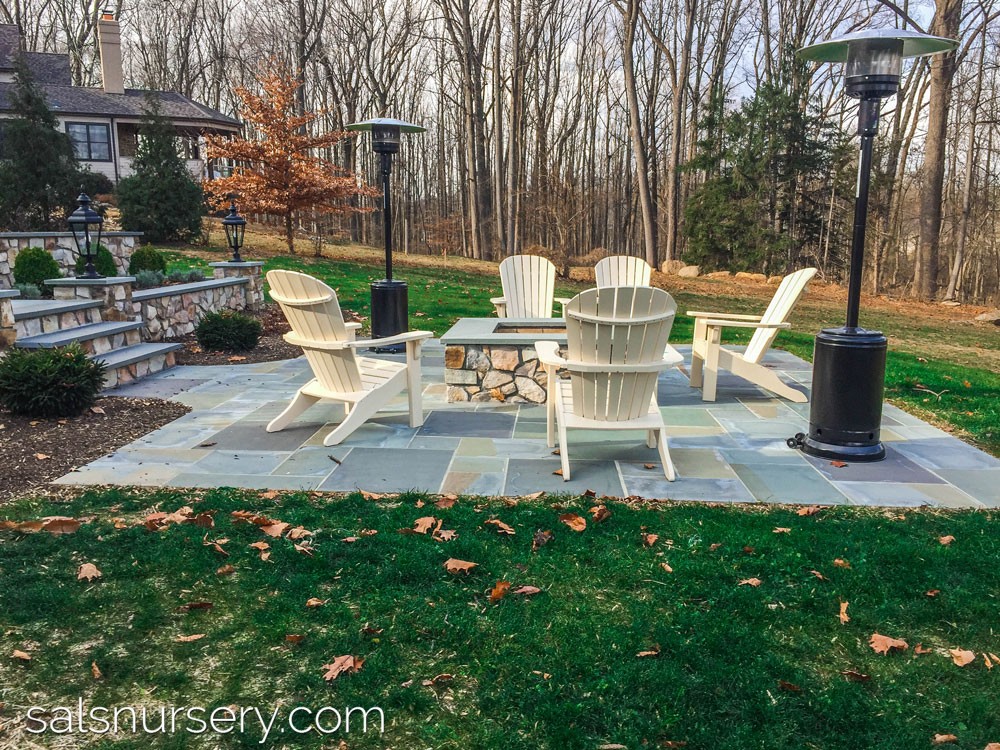 As a final finishing touch to the design, a built in fire pit has been included within this space that ties in the masonry work done throughout the rest of the built and provide a nice space for gathering with friends and family.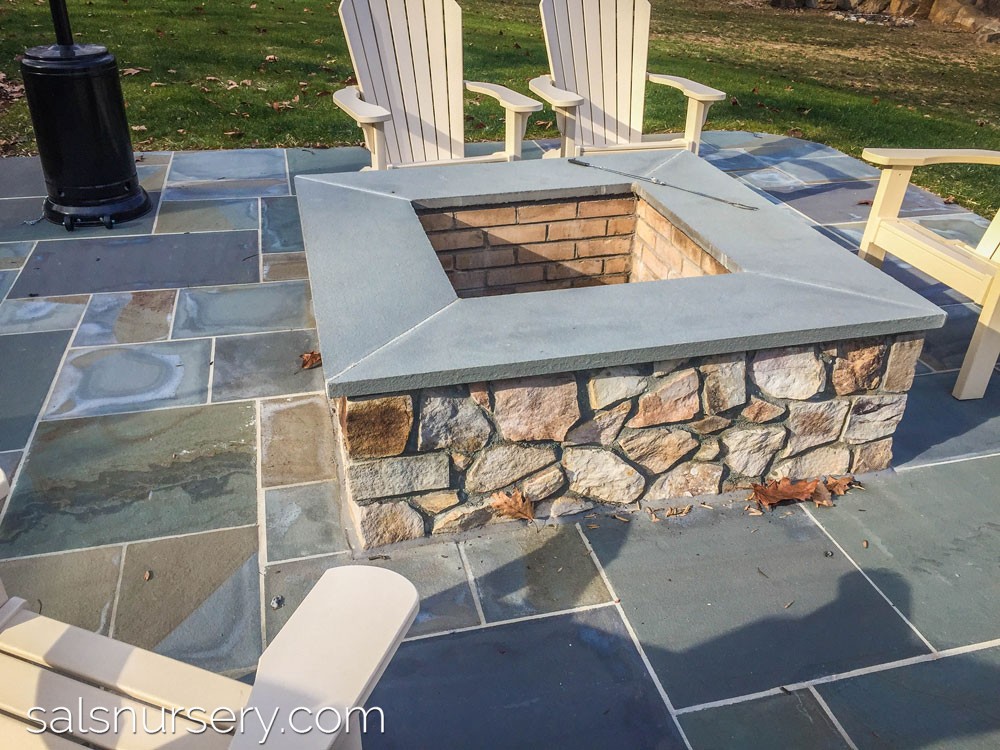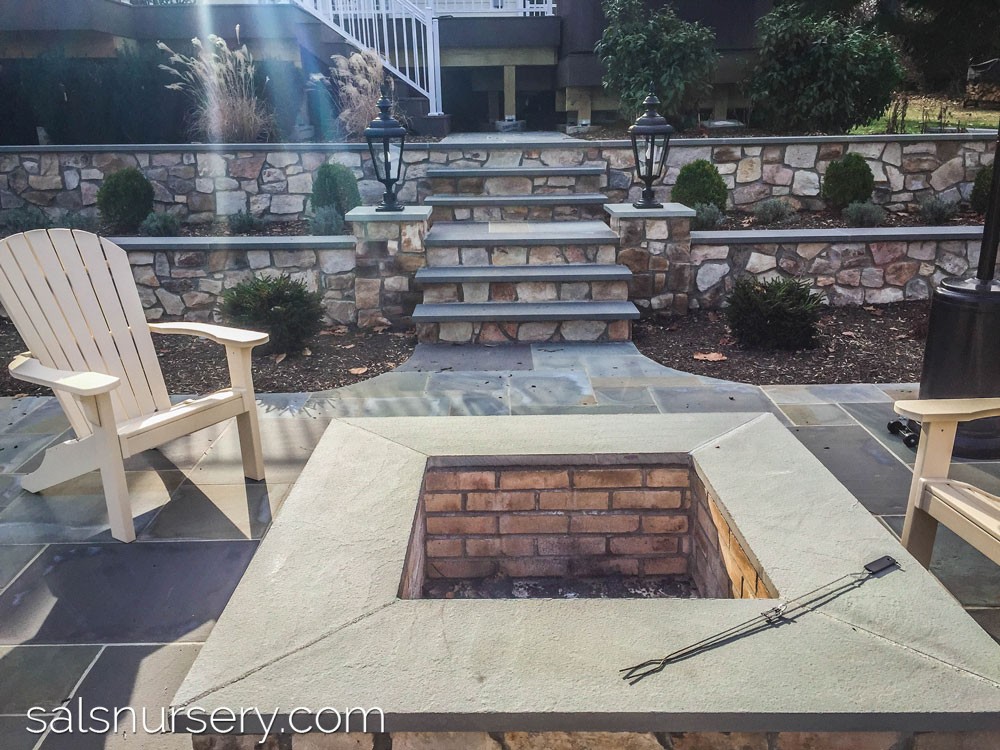 Don't forget to check out the rest of our builds in our gallery page and contact us to see how we can transform your outdoor space to fit your lifestyle!  Also be sure to follow us on Facebook to make sure you stay up to date on all of our featured projects!
---
Looking for more inspiration? Subscribe to our Newsletter!