How do you transform your backyard into the ultimate outdoor living space? How about a swimming pool and covered deck, complete with grilling station and fireplace? In this case, that's exactly what our clients had in mind!
This project demanded that we incorporate lots of different elements including a swimming pool, masonry, landscaping, electric, plumbing, carpentry and more. Sal's delivered a stunning space that's as beautiful as it is functional!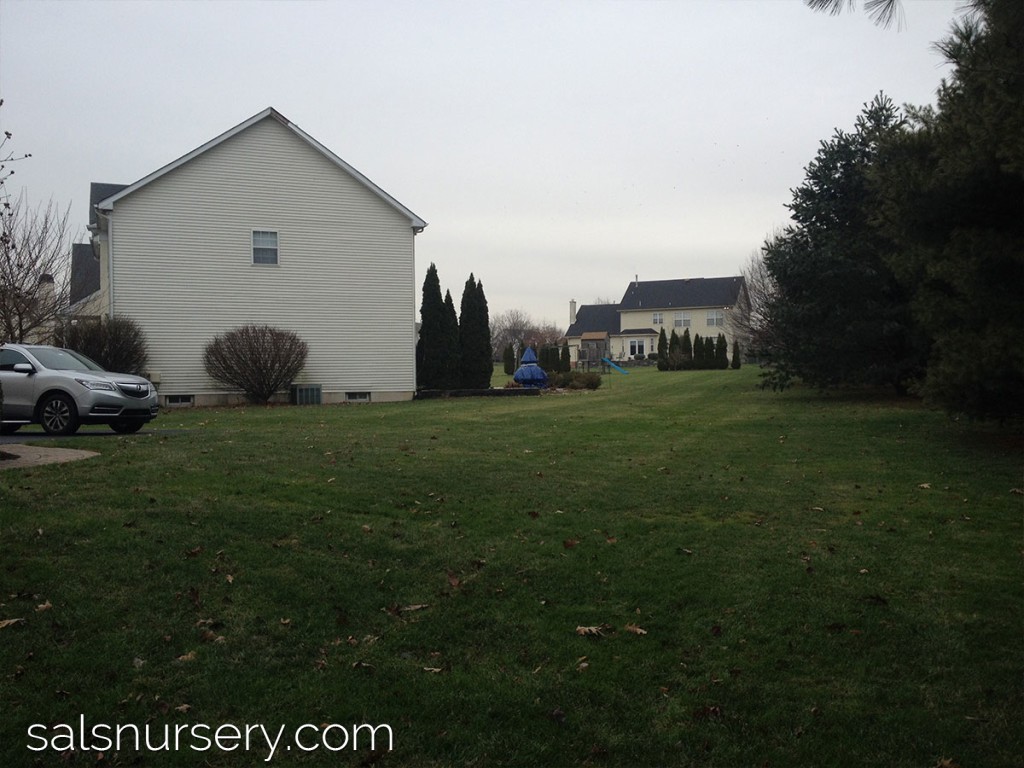 Future site of a new swimming pool and spa. Before any ground is moved, our expert designers create custom plans to meet the client's needs and exceed their expectations.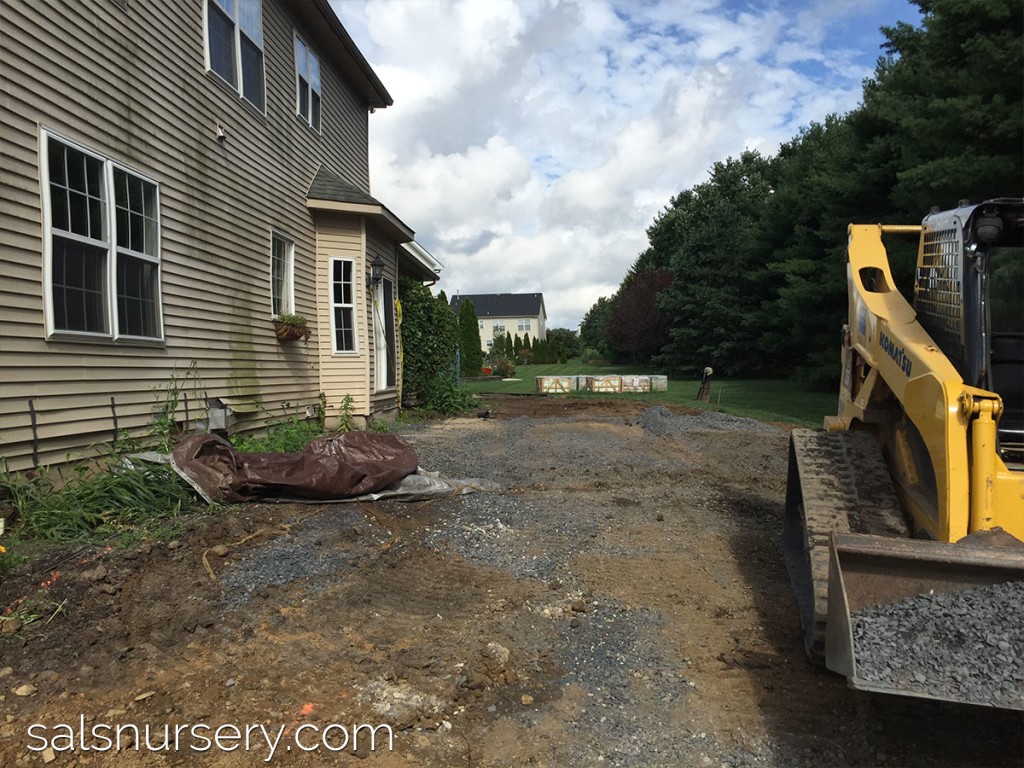 Ground is leveled in preparation for the paver patio and covered deck.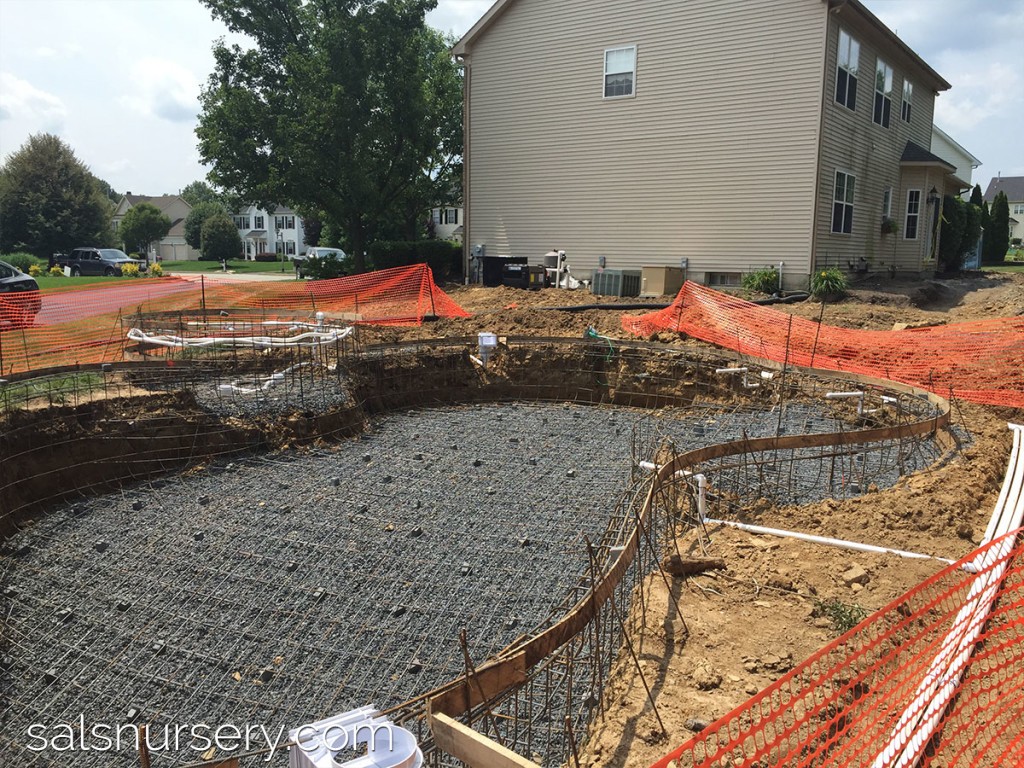 The swimming pool's footprint is excavated and it's shape is defined with rebar.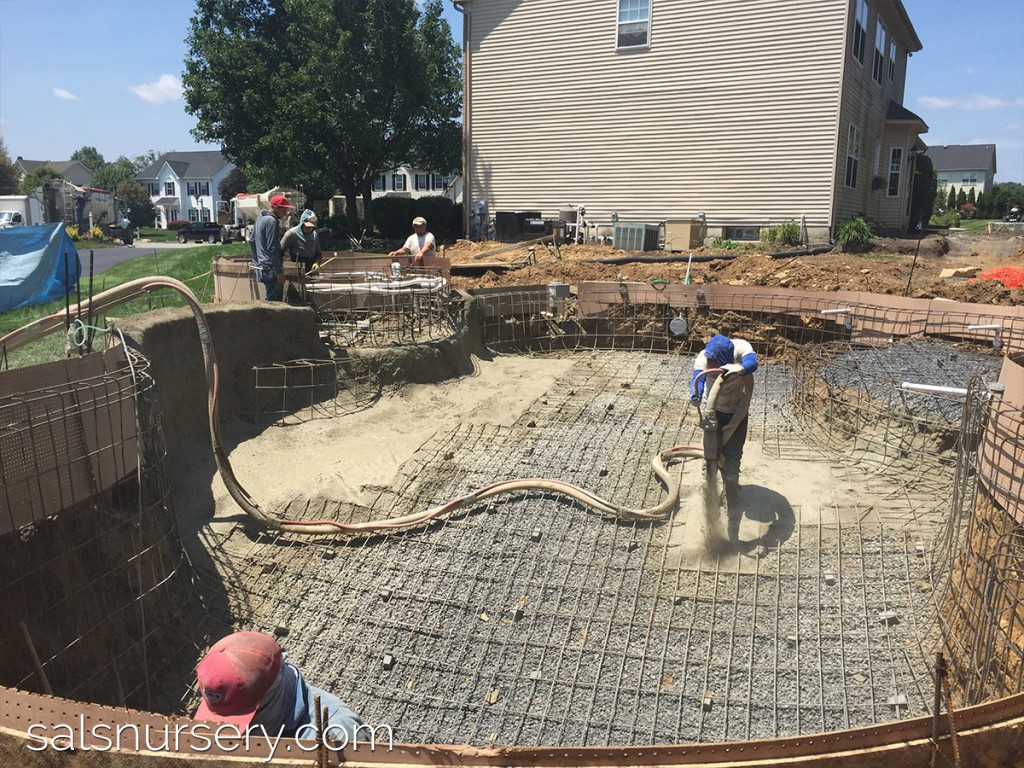 Once the plumbing is in place, concrete is used to seal and shape the pool.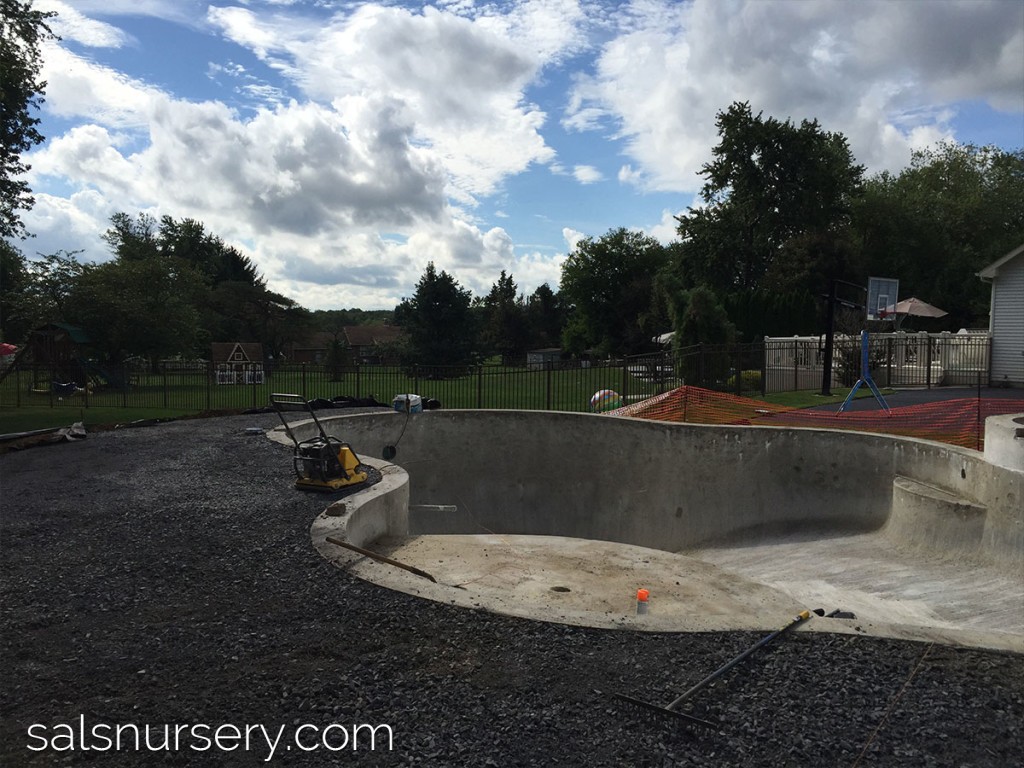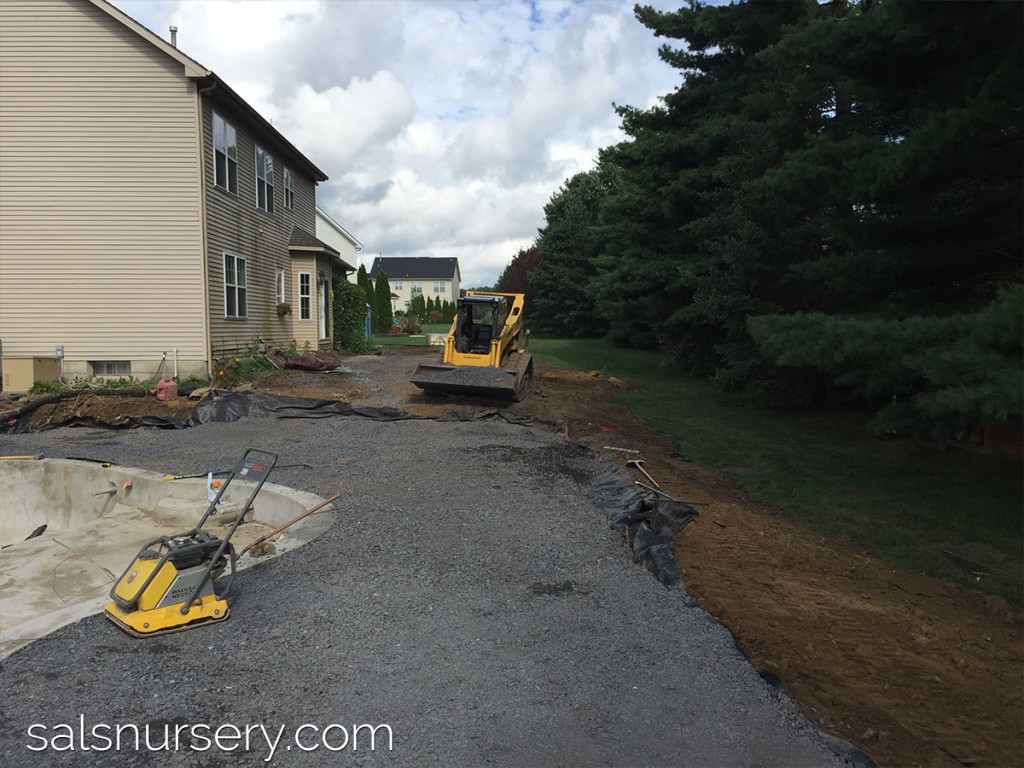 Patio and landscaped areas are defined. The ground is compressed in preparation for stone pavers.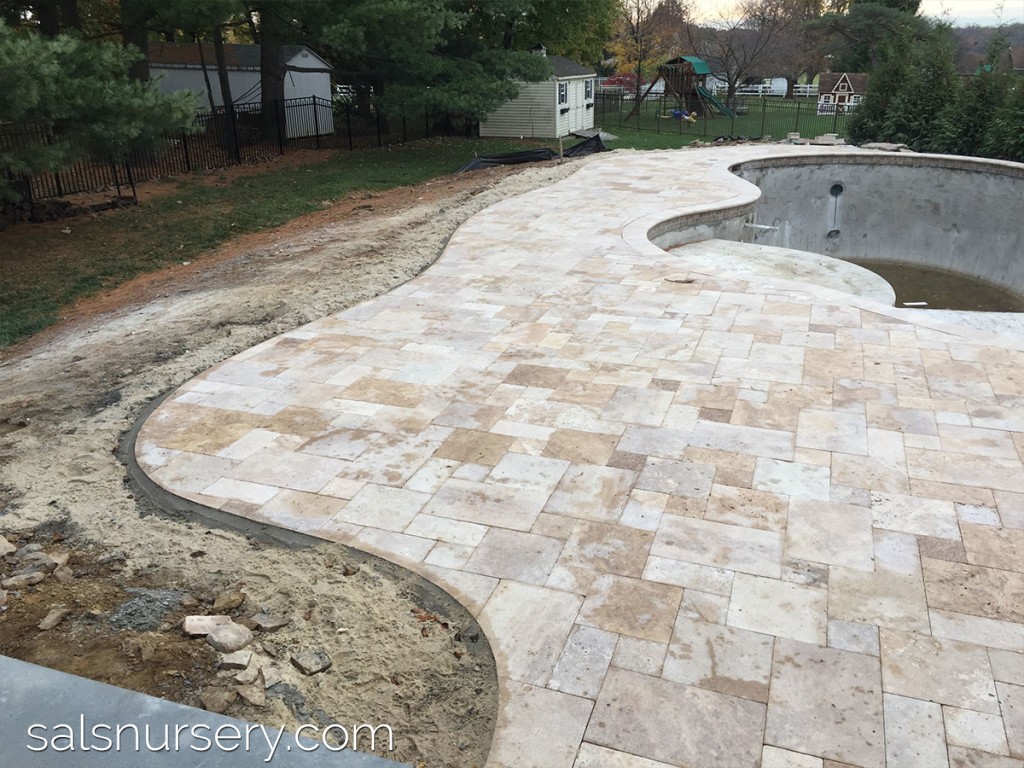 This subtle geometric pattern contrasts the organic curves of the pool deck to create an interesting balance.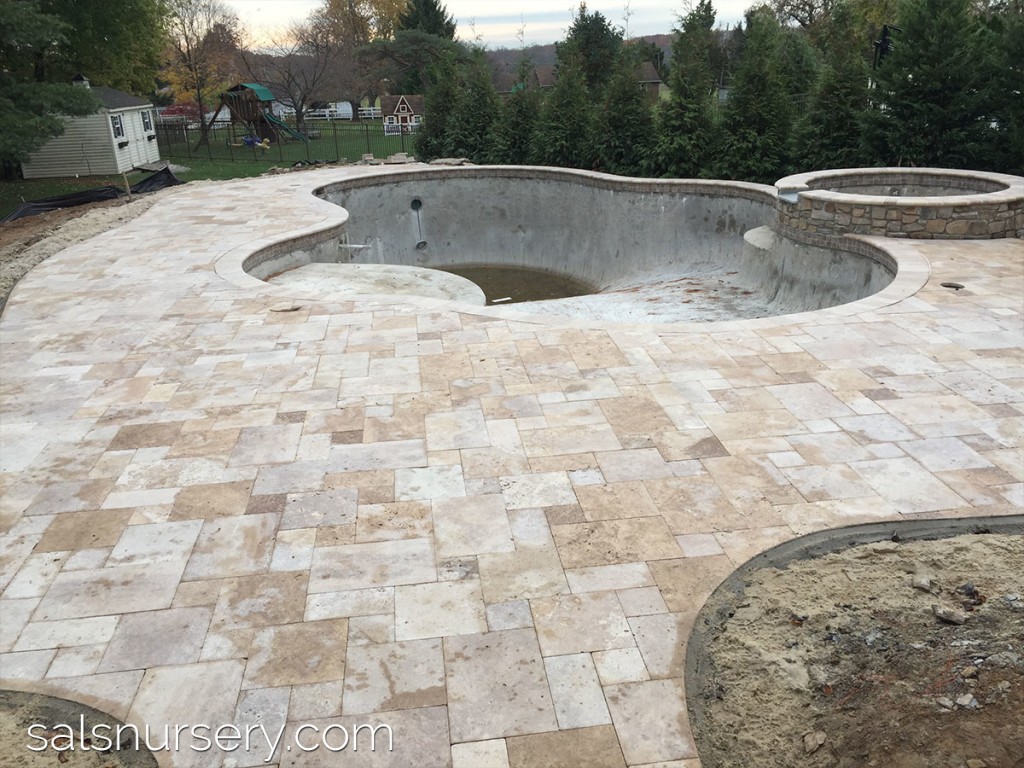 The pool and spa are taking shape! Tile is used to line the pool coping while stonework accents the hot tub.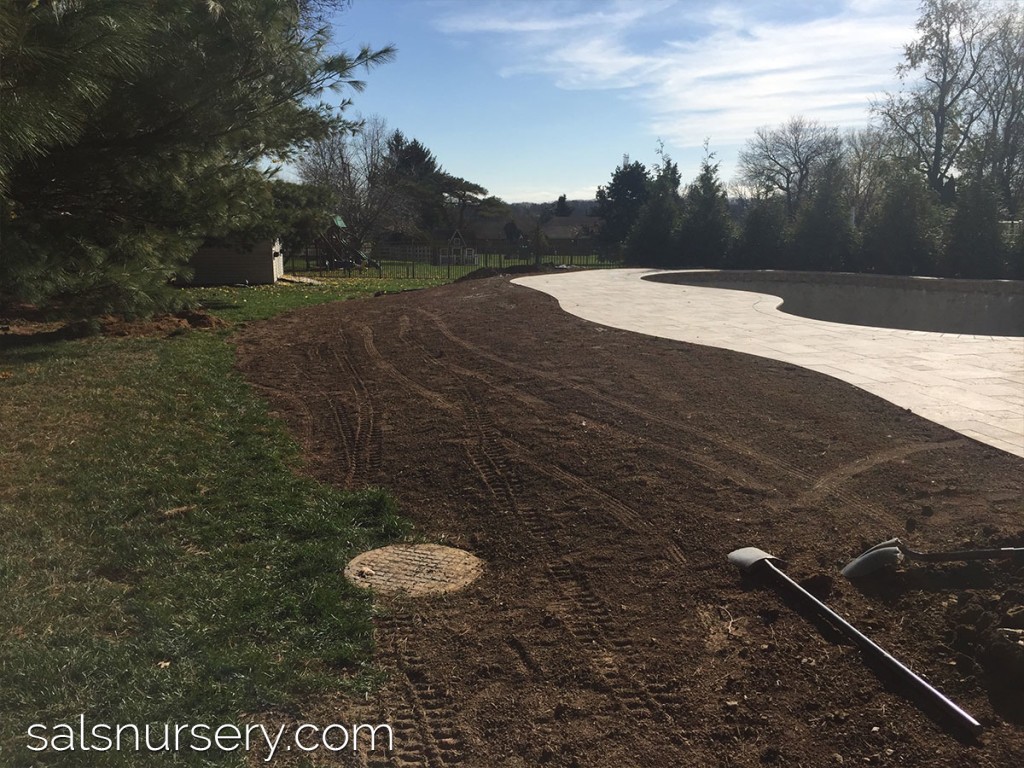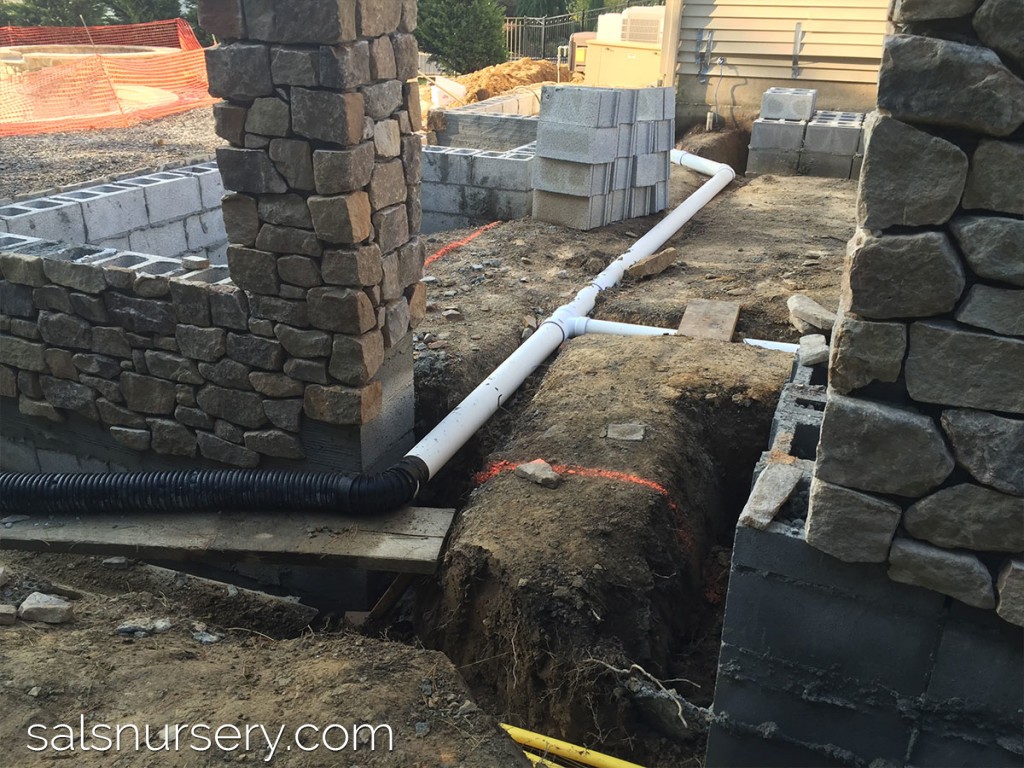 The foundation is laid for the outdoor living area, along with the concealed plumbing.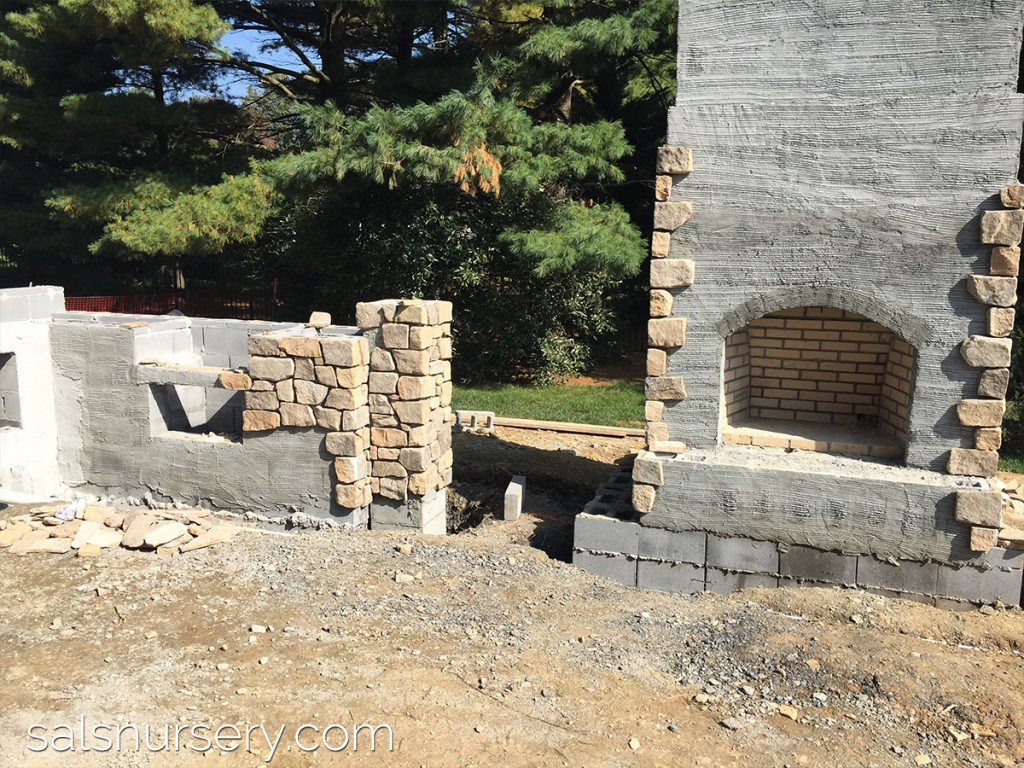 Matching stonework is used for the grilling station and fireplace.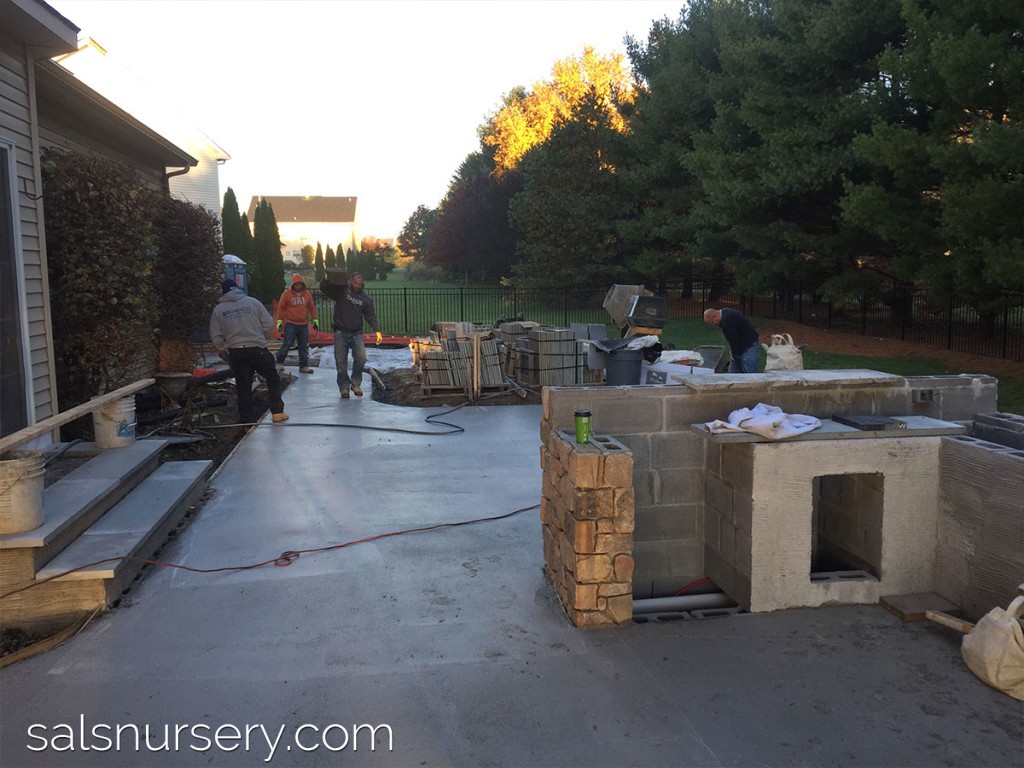 The outdoor space is taking shape as a concrete base is poured for the patio area.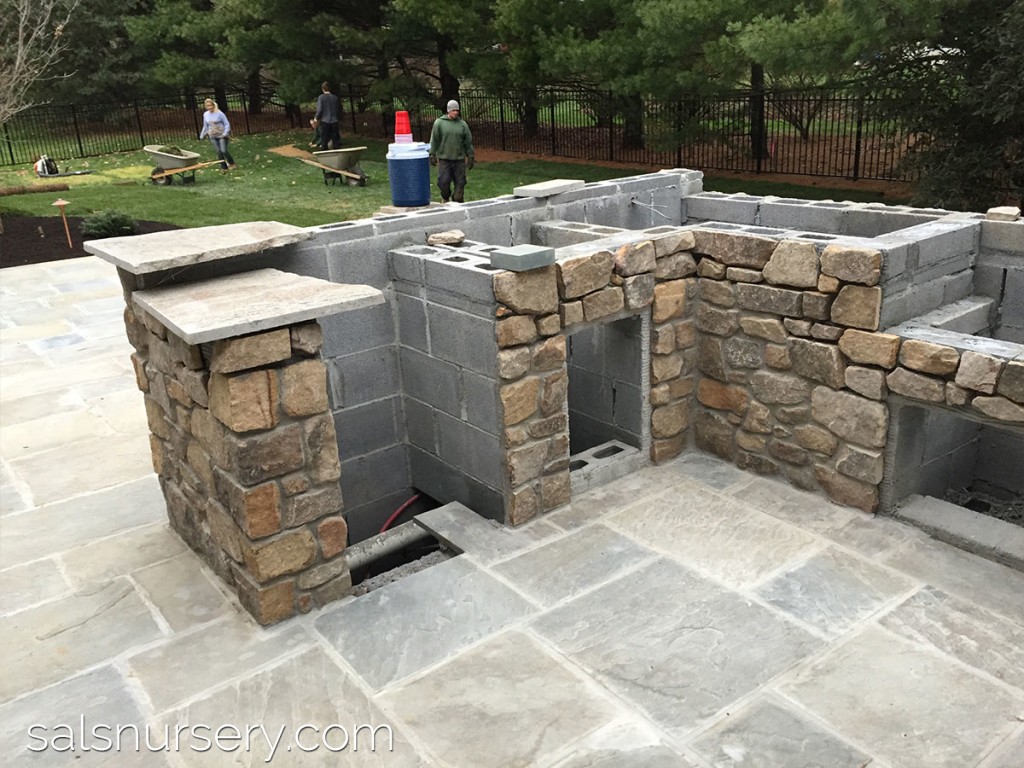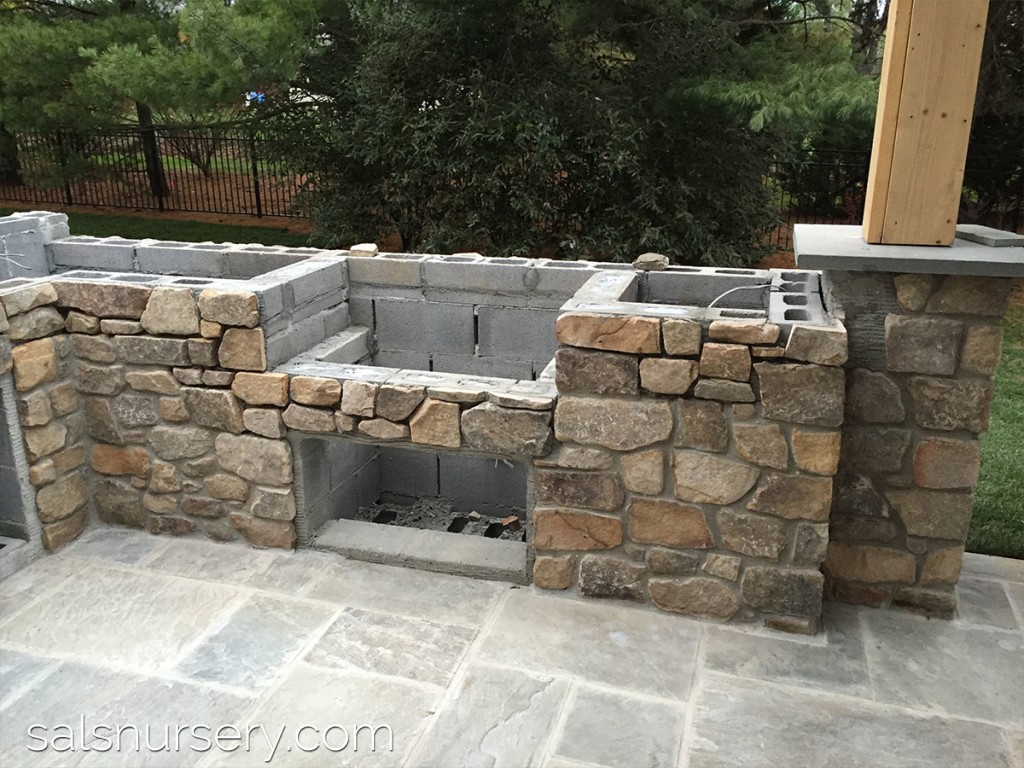 Pavers are added to the patio as the grilling station begins to take shape.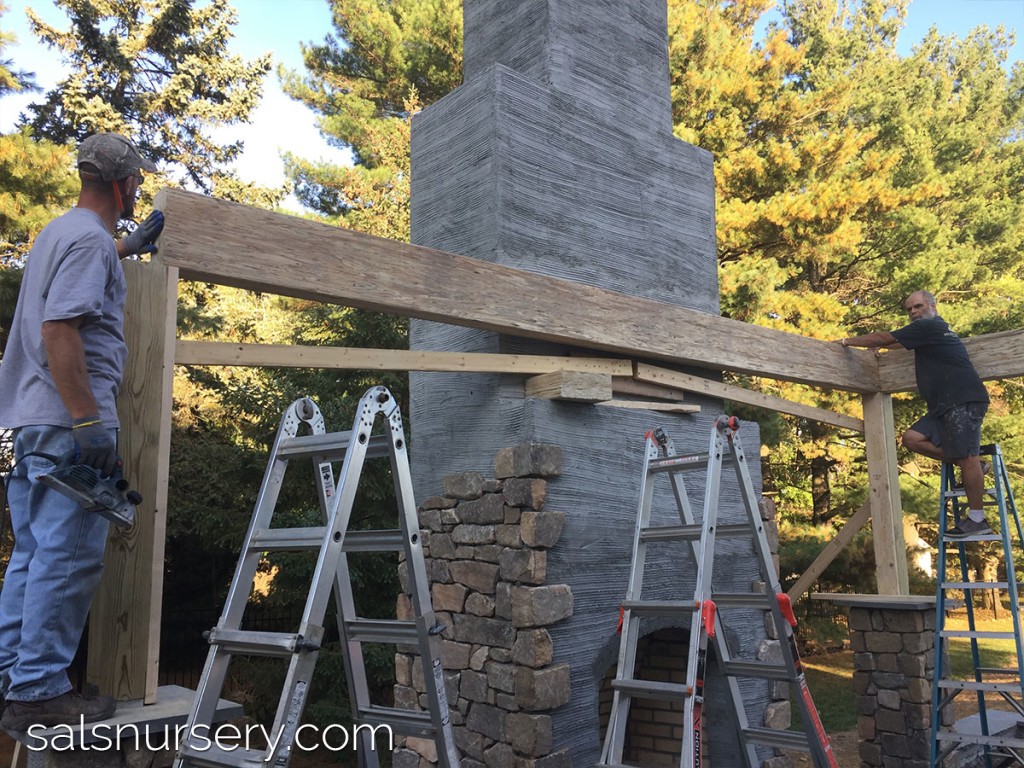 Stone pillars support the wooden beams that are used to frame the roof.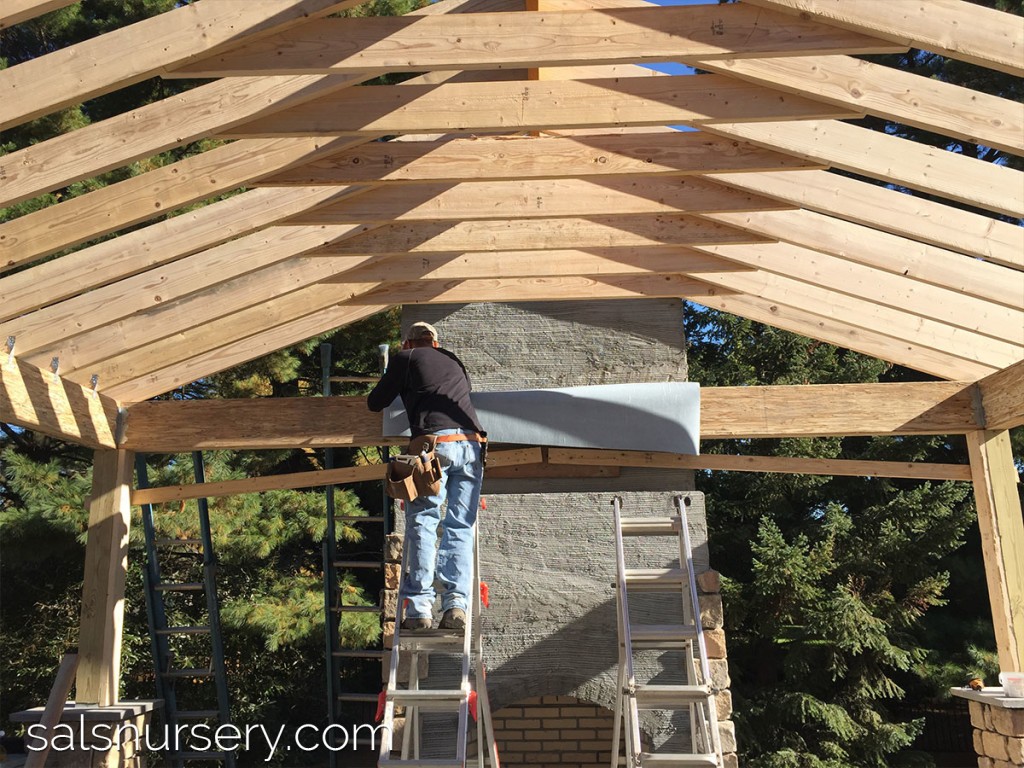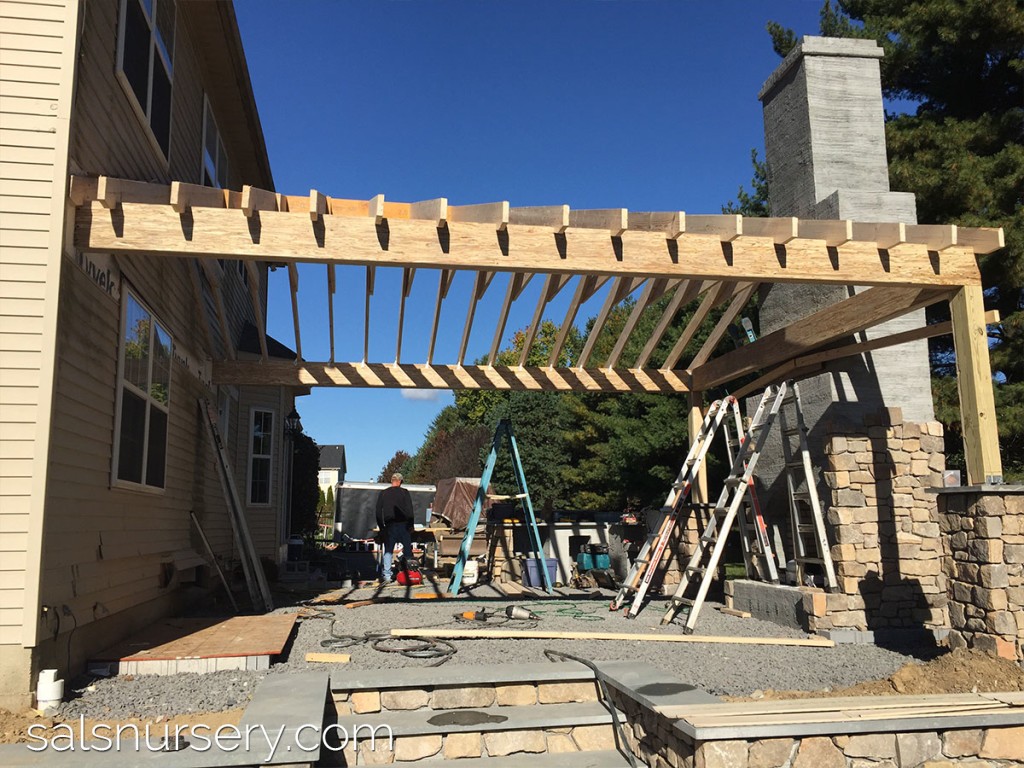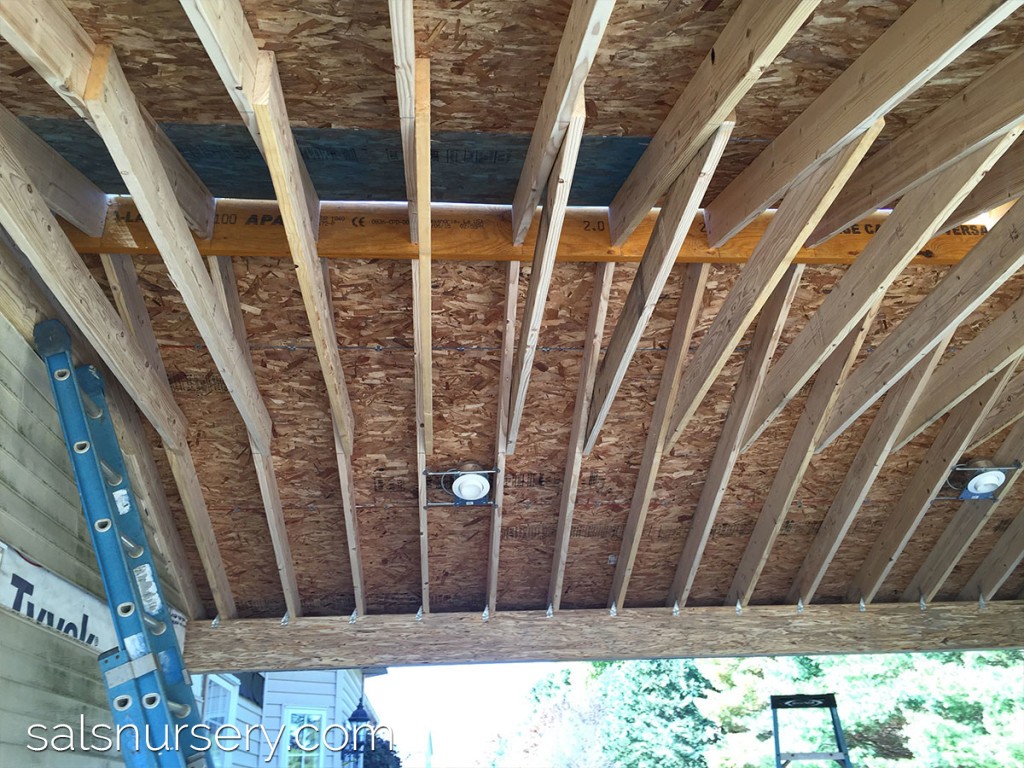 The roof is sealed up tight and lighting is installed. This covered area will become a oasis to escape from the summer heat after a dip in the pool!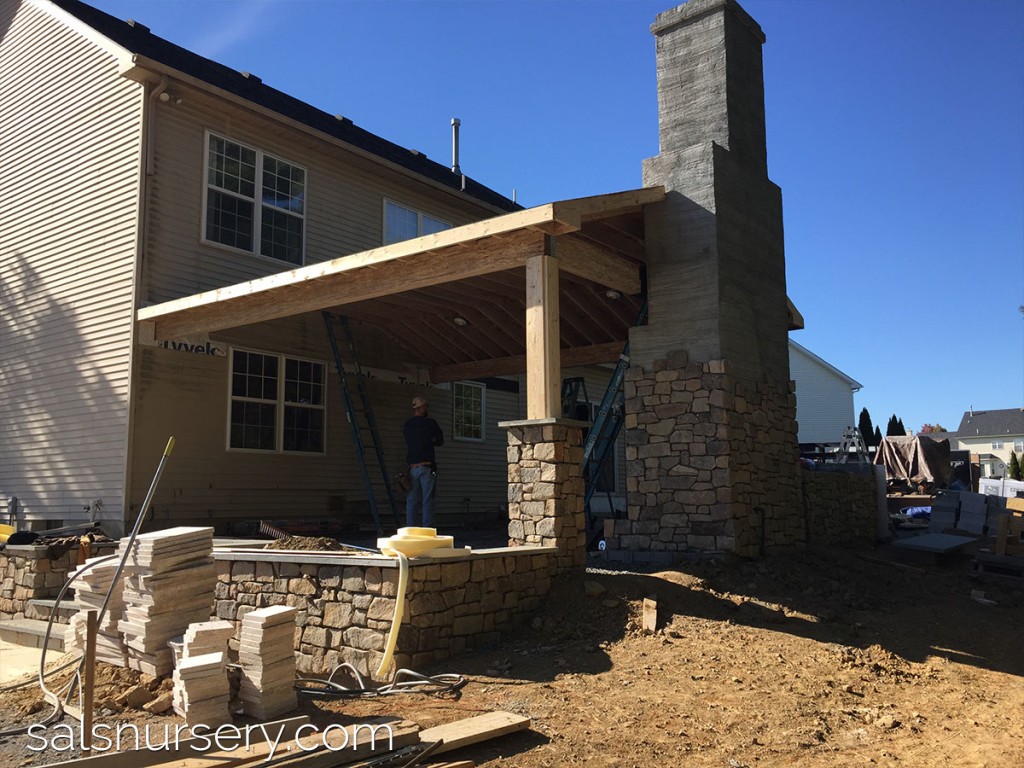 Roofing is installed to match the home as the final details are added to the outdoor living space.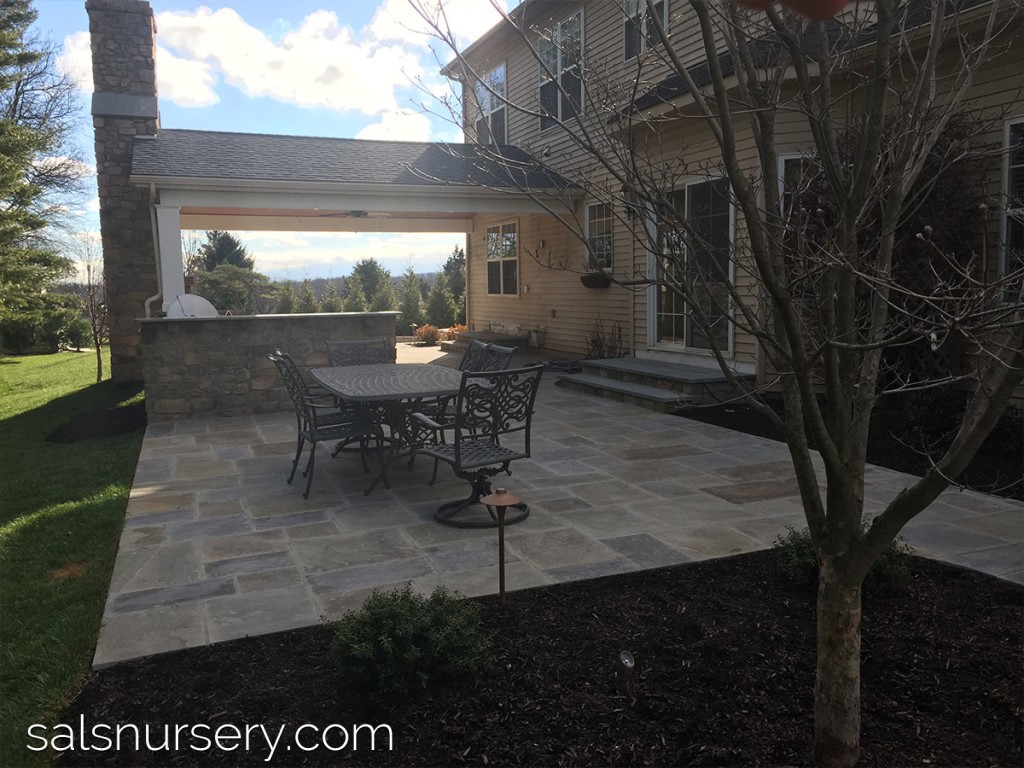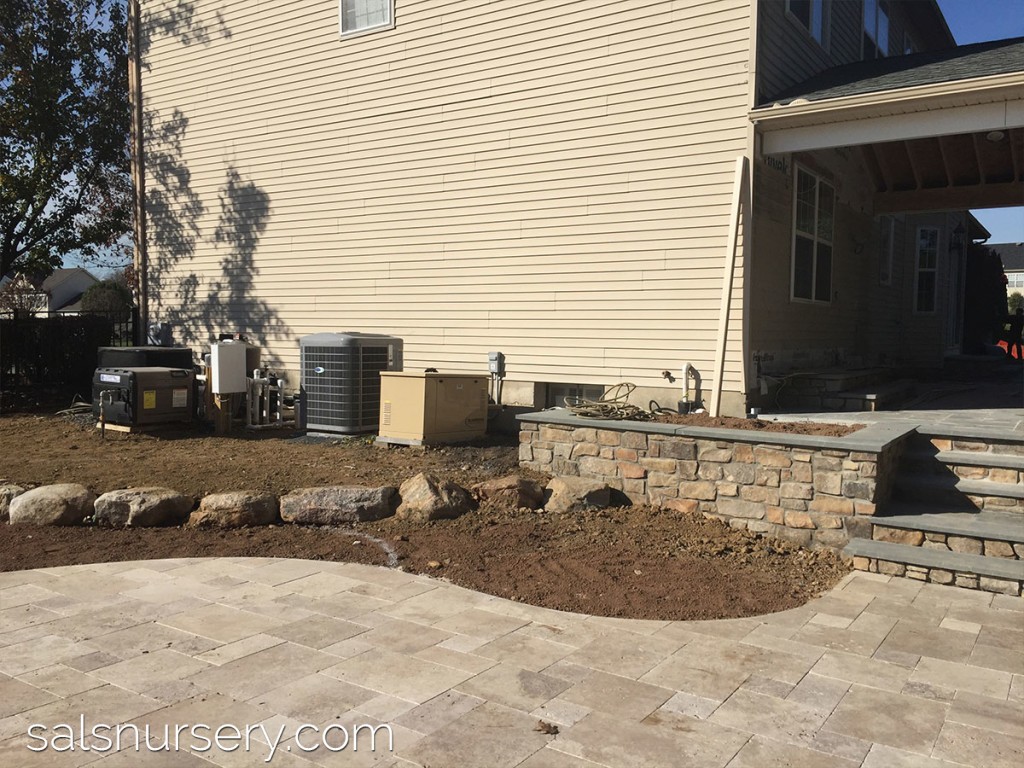 The ground is prepared for landscaping. Once again geometric patterns blend delicately with the organic lines of the patio.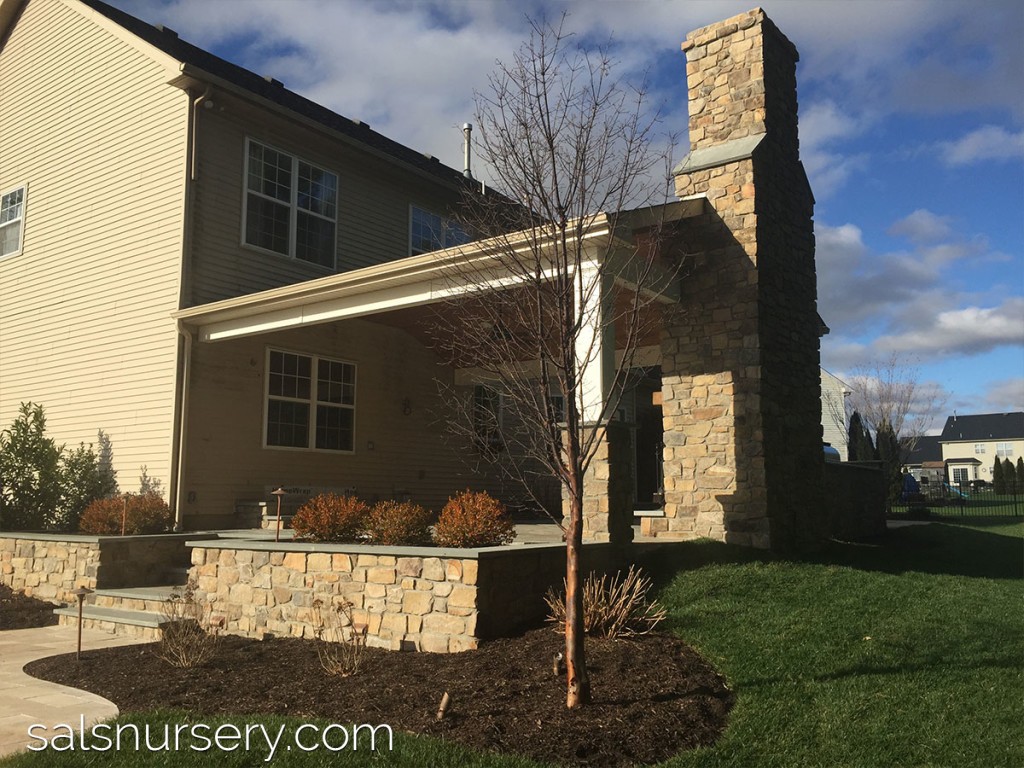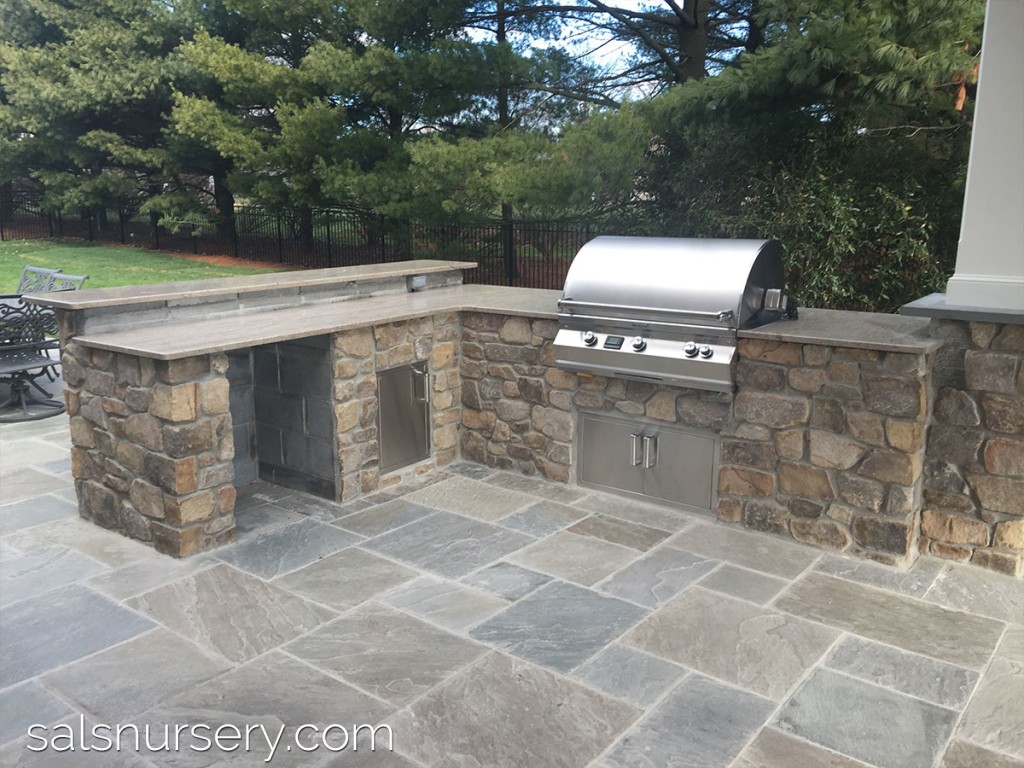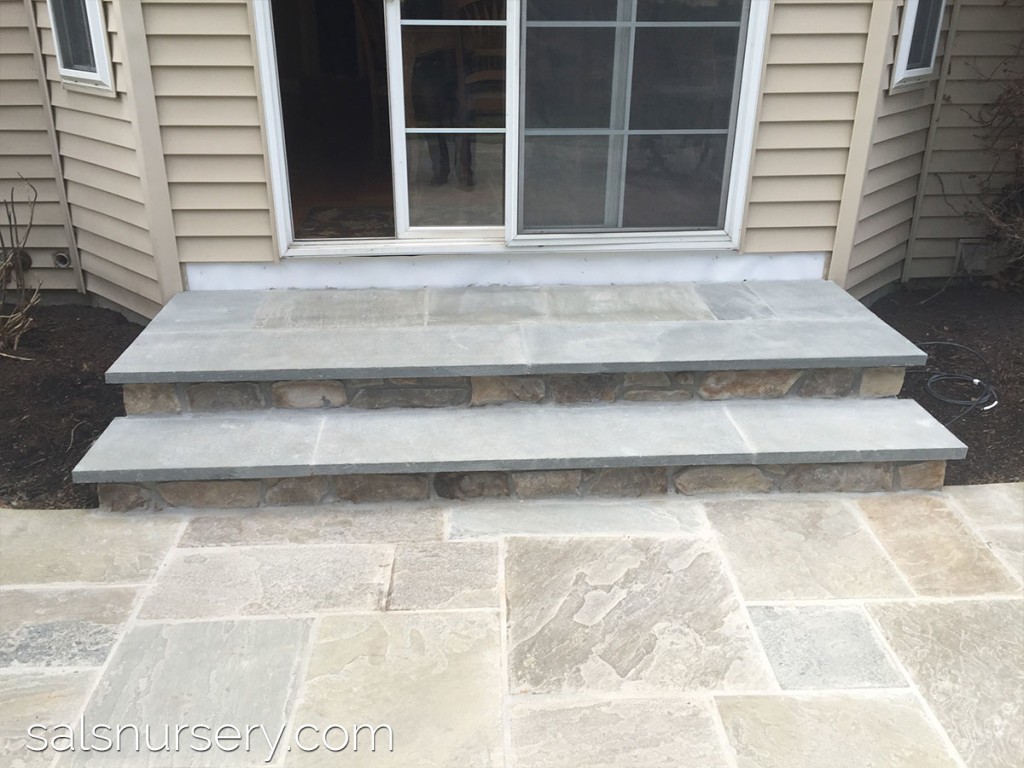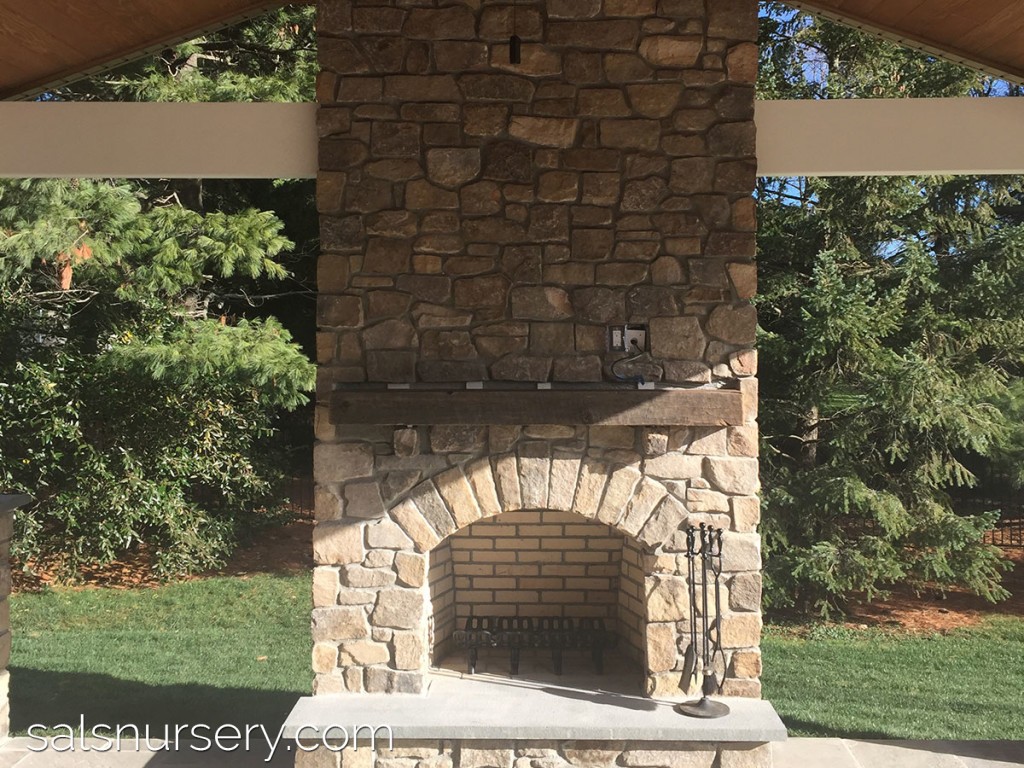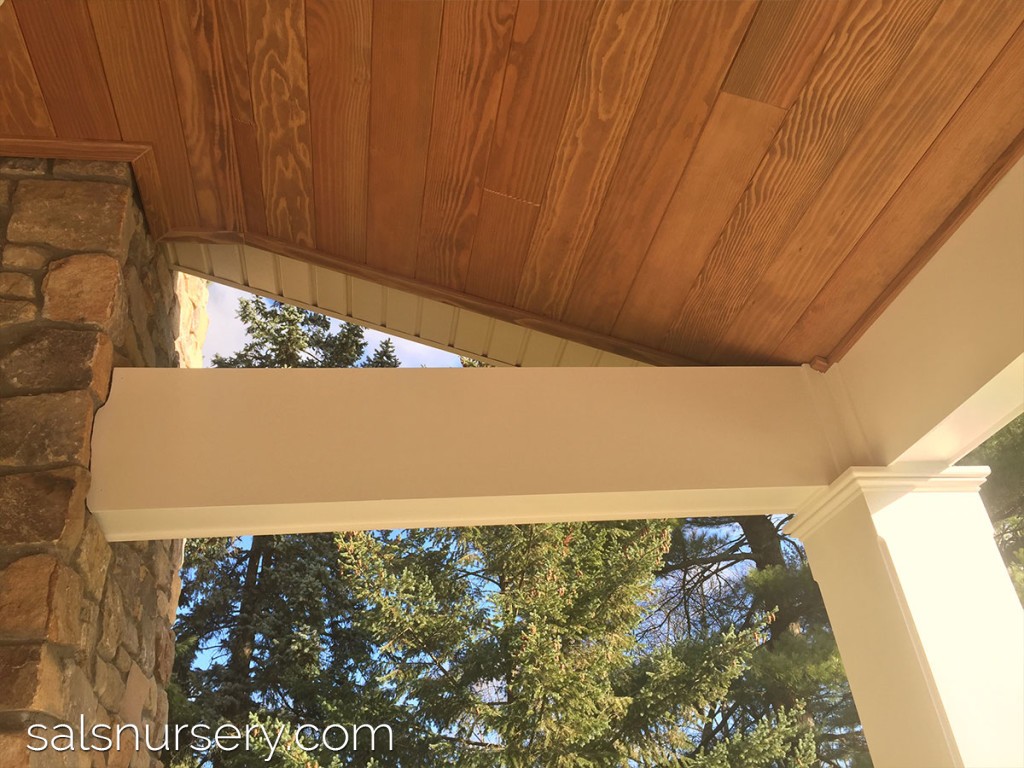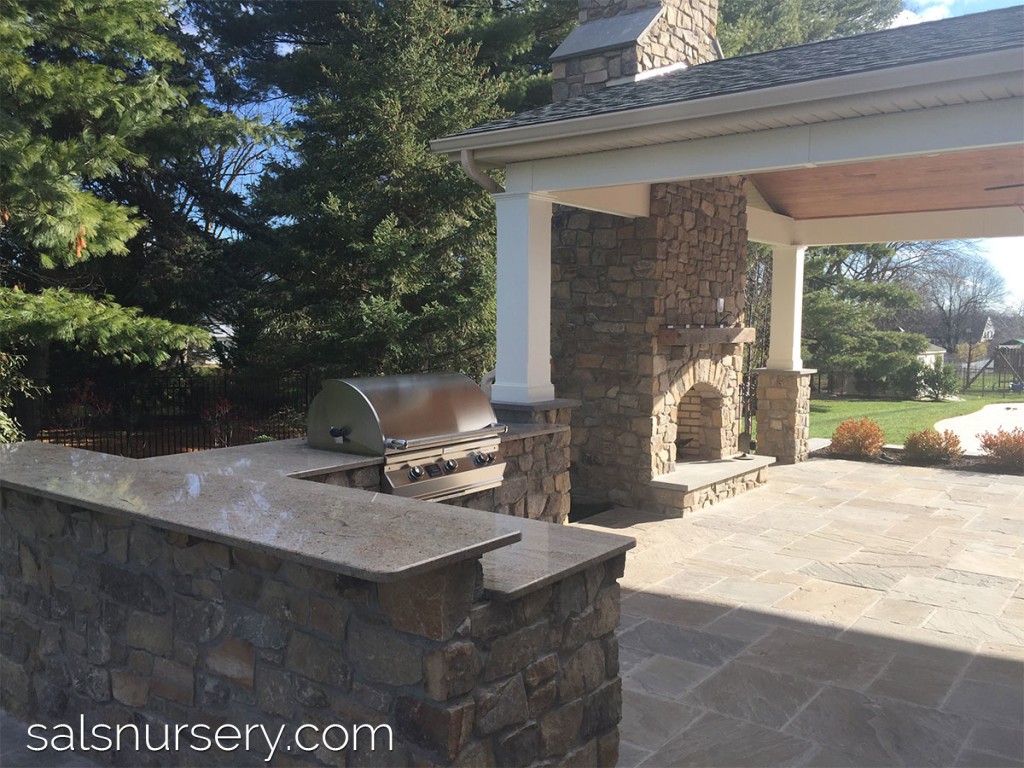 We're so pleased with how this outdoor living space came together! What's your favorite part of this dream project? Let us know on Facebook or Houzz!
If you'd like to discuss your dream project, feel free to fill out our contact form or give Sal's Nursery & Landscaping a call at (215) 699-9080.
---
Looking for more inspiration? Subscribe to our Newsletter!