Starting the process of realizing your dream project can be daunting. It's easy to get overwhelmed at the thought of "Where do I start?" and put it off for another year. But the landscaping process doesn't have to be intimidating!
Whether you're thinking about a new pool, patio, or landscaping, this post will help you understand our steps for bringing your dreams to life!
Step 1: Consultation
Reach out to us via our contact form or by giving us a call at (215) 699-9080.
We'll set-up an appointment with one of our designers who will meet with you at your home. They will listen to your ideas and requirements and use them to build a custom project plan.
Step 2: Surveying 
After the initial meeting, our designer will come back to your property in order to take pictures and make sketches of the project area. This helps us understand the layout of the land and the yard conditions so we can explore all opportunities and deliver a product that meets your expectations!
Step 3: Design!
A blueprint and proposal of your project are created, including: the project design, a breakdown of materials, labor, and costs.
Depending on your needs, we will present sketches, aerial views, and/or 3D renderings to help illustrate the final product.
(Check out this blog post to learn more about how we use 3D visualization videos)

Step 4: Contract & Prep Work
Once you are 100% happy with the design, we'll draw up a formal contact and proposal. Next, we build a schedule and lay out the preliminary work including contacting underground utility services and acquiring permits. We'll insure that the necessary steps are taken so that your project goes off without a hitch!
Step 5: The Personal PM
You are assigned a personal project manager as well as a project plan document containing an approximate schedule of activities so you know what to expect every step of the way. Transparency is key and we want to make sure you're involved in your project as much as you want to be.
Step 6: Construction
As construction progresses, the designer will visit the site periodically to ensure everything is running smoothly and to make adjustments as needed based on your feedback or the project manager's. They will be right there with you until the project is complete and everyone is happy!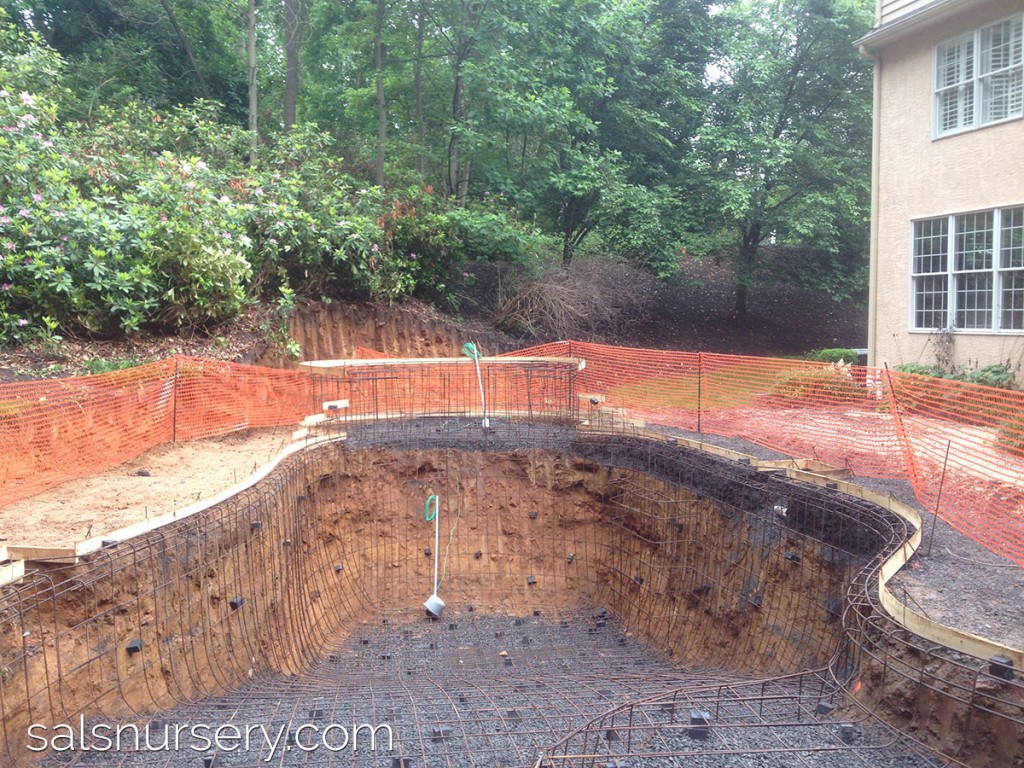 CONGRATULATIONS!
You can now enjoy you're amazing outdoor oasis! (That wasn't so hard now was it?)
Step 7: How have you been?
To insure you're 100% satisfied with the project we'll do a one year follow-up to make sure you're loving your new space!
Check out the project below to see some before, after, and in progress images of some of our past projects!
Before And After – Philly Design Home 2014
---
Looking for more inspiration? Subscribe to our Newsletter!